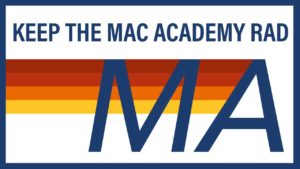 MAC ACADEMY WILL BREAK FOR THE MONTH OF SEPTEMBER 2021 AND RESUME ON OCTOBER 10, 2021.
The MAC Academy (formerly known as Beach Babes) is a program for boys/girls ages 5-12. Players will be split into groups by age/skill and will learn the skills and techniques of the game. The goal of the Academy is to grow the game of volleyball in a fun and creative way aimed at athletes of all levels and abilities!
DIRECTOR:
Halli Amaro
(562) 277-7744
Mizuno Long Beach (15u-18u) - July 24-27, 2021
Team Rockstar (all age groups) - September 10-13, 2021
Mizuno Long Beach (11u-14u) - October 2-4, 2021

At MBsand we believe beach volleyball is the perfect way for children 10-17 years old to develop essential life skills that will serve them well in the future. We understand how frustrating it is to live in Southern California and not have the time to play team sports on the sunny beach which is why we have developed a beach volleyball program that takes beginners and advanced players, develops their skills further, and works with their schedule so they have time to use those skills in other activities.
DIRECTOR:
Patty Dodd
USAV 2020 17U Head Coach
BVCA National Champs Back to Back
USA Beach National Team Assistant Coach
Beach Nation Master Coach since 2018
Follow us on Instagram @mbsandvbc