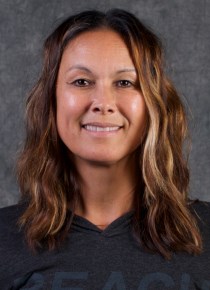 Joy Mckienzie-Fuerbringer
Director / 18 Rockstar / 16 RockstarT / 11 Mizuno
Joy is a former All-American and NCAA Champion at Long Beach State. Joy played indoor professionally in Spain and Holland. She also played 3 years on the Bud Light 4-Man Professional Beach Tour. Joy won two State titles while Assistant Coaching at Goldenwest College and a Final Four Appearance as Assistant Coach at Long Beach State. 2011 NCAA National Championship at UCLA, also as Assistant Coach. Owner and Director of Mizuno. Husband Matt runs boys club Team Rockstar VBC and is the Assistant Coach of the USA Men's National Team. The Fuerbringers have two kids, Charlie (14) and Mateo (11), both whom play for the club. Charlie's club team has won the gold medal at GJNC the past in 2018 and 2019 and Mateo's 13u team won gold at the 2021 BJNC.
jmckienzie@hotmail.com
562-234-1830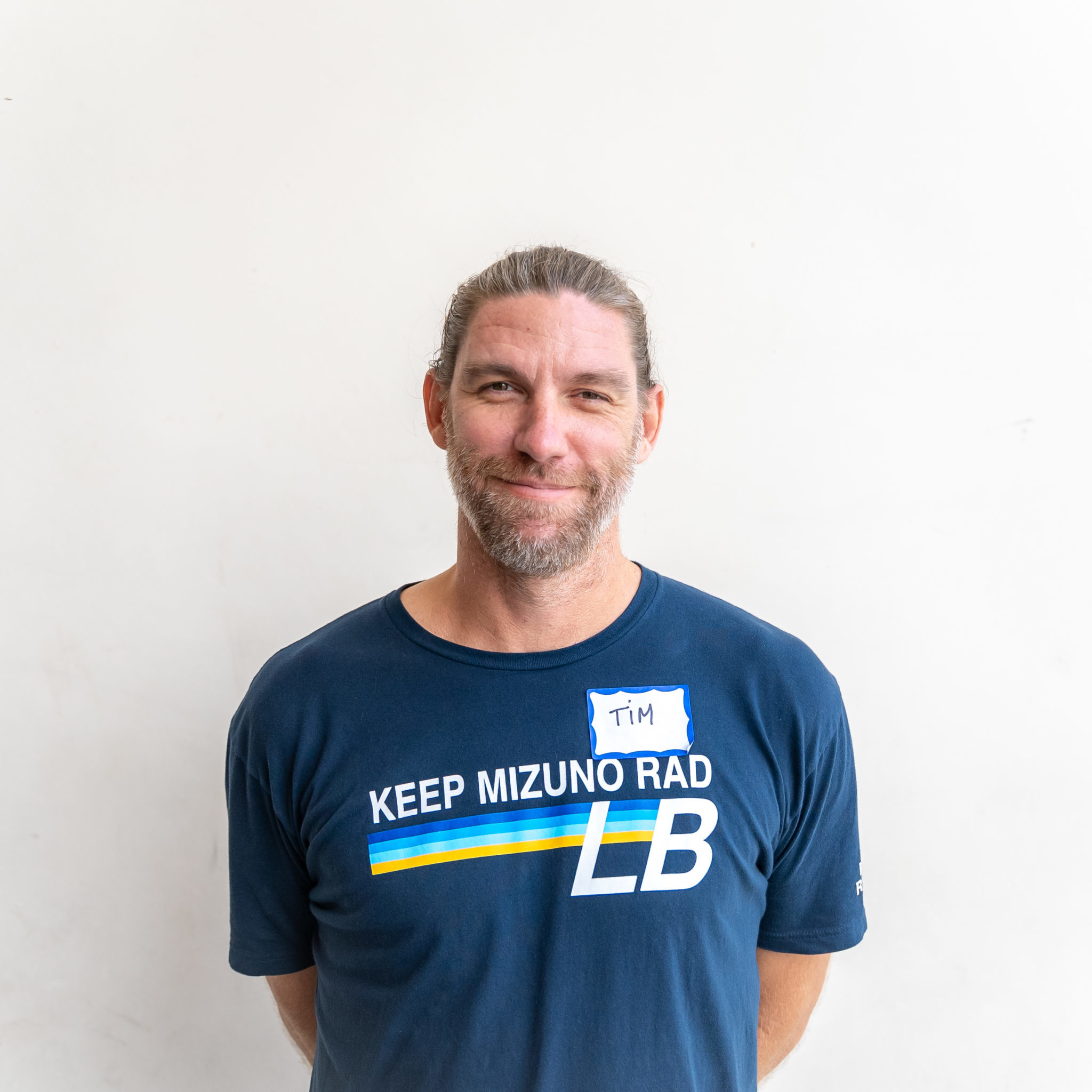 Tim May
18 Rockstar / 16 Rockstar T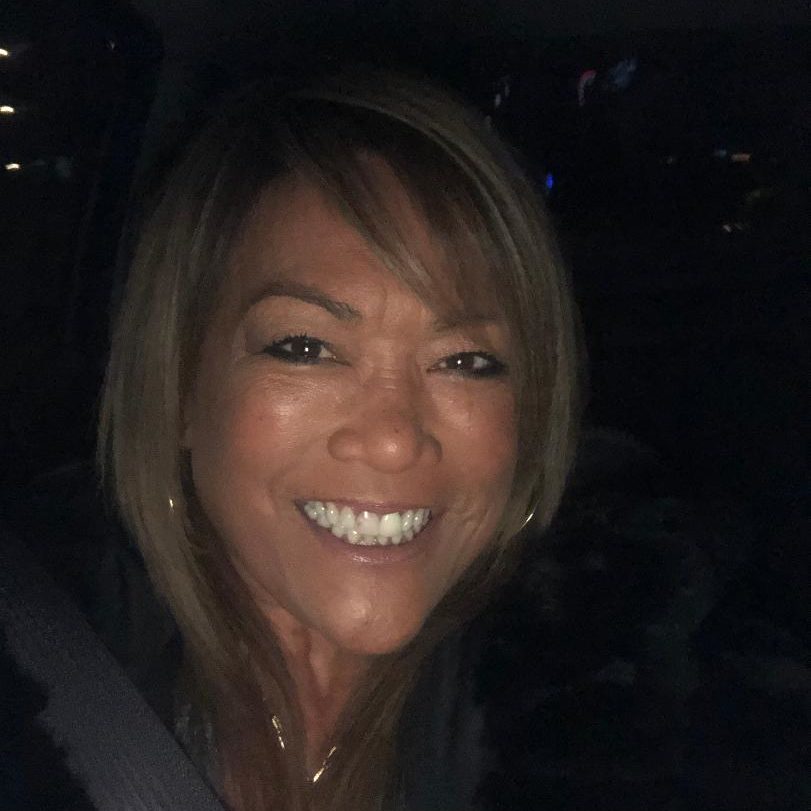 Stephanie Bonomi-Briceno
Stephanie Alpenia Bonomi is in her 20th year coaching at Mizuno Long Beach. She coached at Saint Joseph in the 80s. She was the 1st 1980 NAIA Player of the Year and 3-Time All American at Azusa Pacific University. While at APU she won 2 Consecutive WAIAW/NAIA National Championships. She was Inducted into the Azusa Pacific University Hall of Fame. She also played for the for USA Athletes in Action indoor South American Tour. For 22 years she worked as an Engineering Business Manager for the Shuttle (Rockwell Int) and the Delta Rocket (McDonnel Douglas, ULA and Boeing) Programs. She has been on medical retirement since 2010 where she was in a serious accident and incurred a spinal cord injury. She has two daughters Jianna Bonomi (USD) (Arizona) and Justyn Bonomi (UCI) who both played for Mizuno Long Beach. Her husband is Carlos Briceno
salpenia.bonomi@yahoo.com
714-290-0408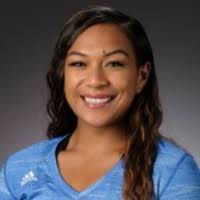 romonivivao@gmail.com
562-508-8495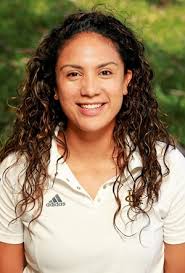 megmoenoa@gmail.com
562-276-3877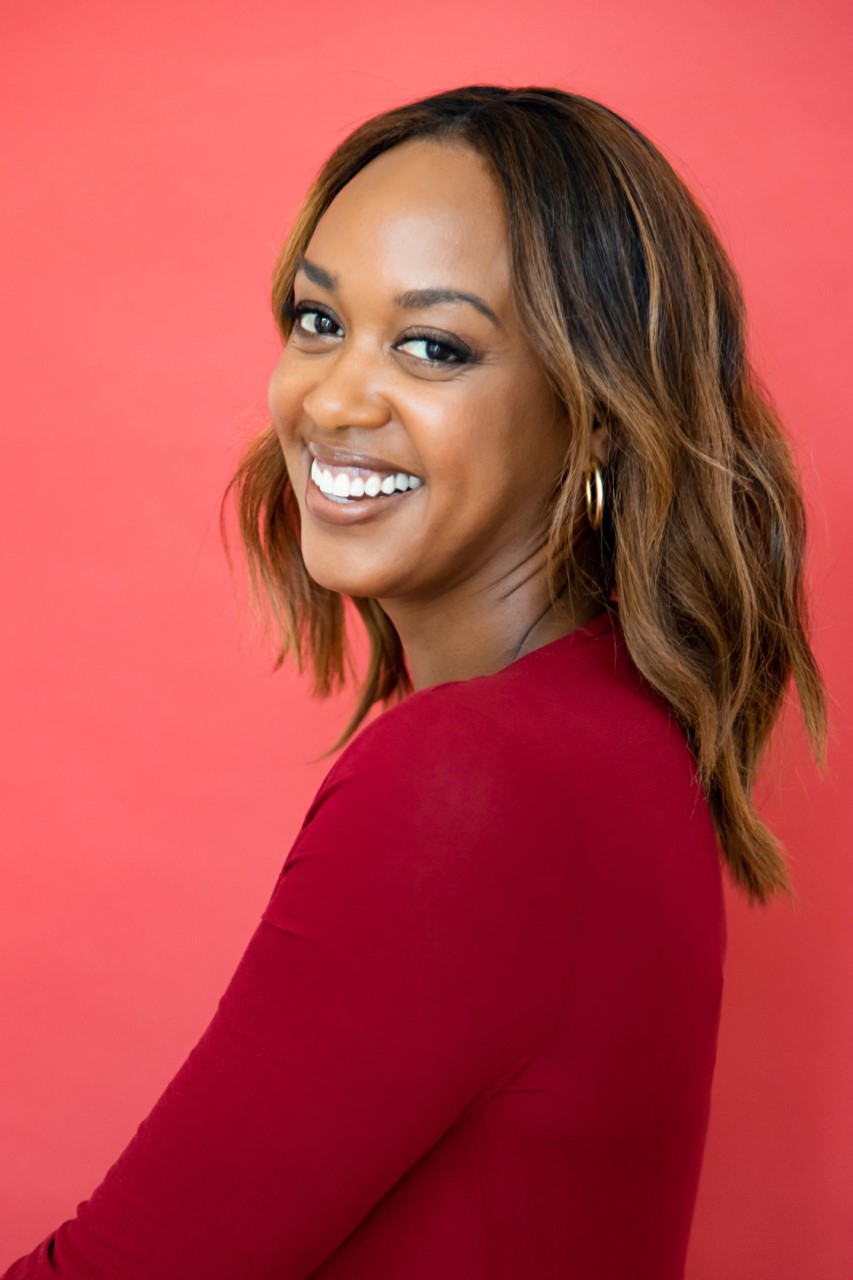 Alexis Cormier
Alexis has been coaching at Mizuno Long Beach Volleyball Club for over 12 seasons where she is head trainer for camps and clinics at the MAC. Alexis was an Outside Hitter at California State University, Northridge where she played 4 years and received a Bachelor Degree in Communications studies. 
alexismcormier@gmail.com
310-279-6463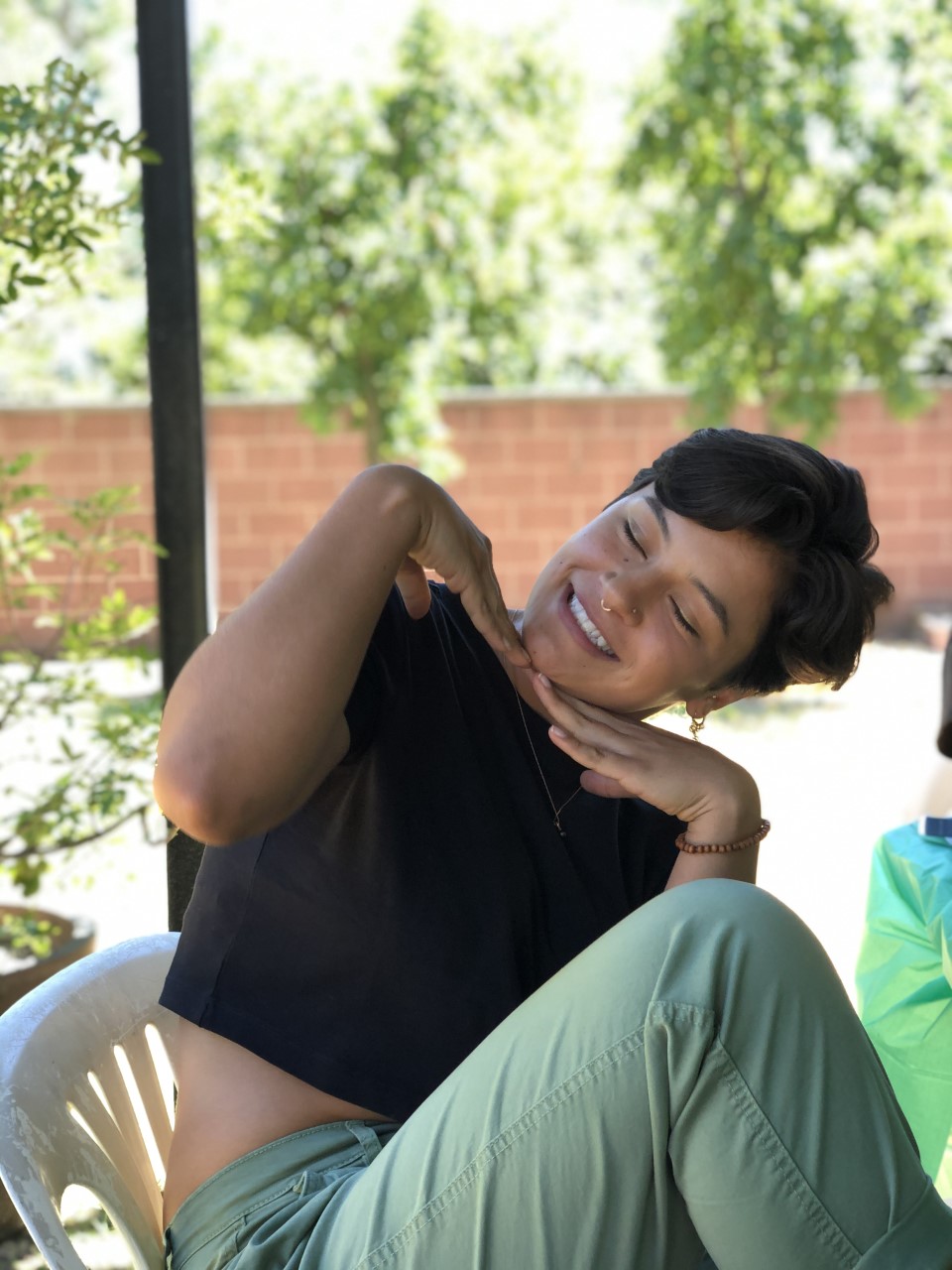 Fayth Rascon-Ryn
17 Rockstar A / 13 Mizuno
Fayth is back for her 4th season coaching with Mizuno LB and has one National Championship with the club. Fayth is a mizuno alum and played here for entire club career.
fayth.hailey07@gmail.com
310-720-8827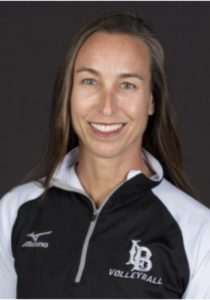 Tiffany Rodriguez
16 Rockstar T / 12 Mizuno T
Tiffany returns for her 7th season with Mizuno. She had a collegiate career at UC Boulder and the University of Arizona, and has played professionally on the AVP pro beach tour. Tiffany has over 15 years of club coaching experience in both boys' and girls' juniors. Her 2010 12s and 13s teams finished 5th at Junior Nationals and her 2012 12s team finished top 5. Her 2018 12s team won the PNQ and GJNC. Tiffany was named Mizuno Long Beach Coach of the Year for the 2018-19 season.
tiffanyj.rodriguez@verizon.net
310-283-5807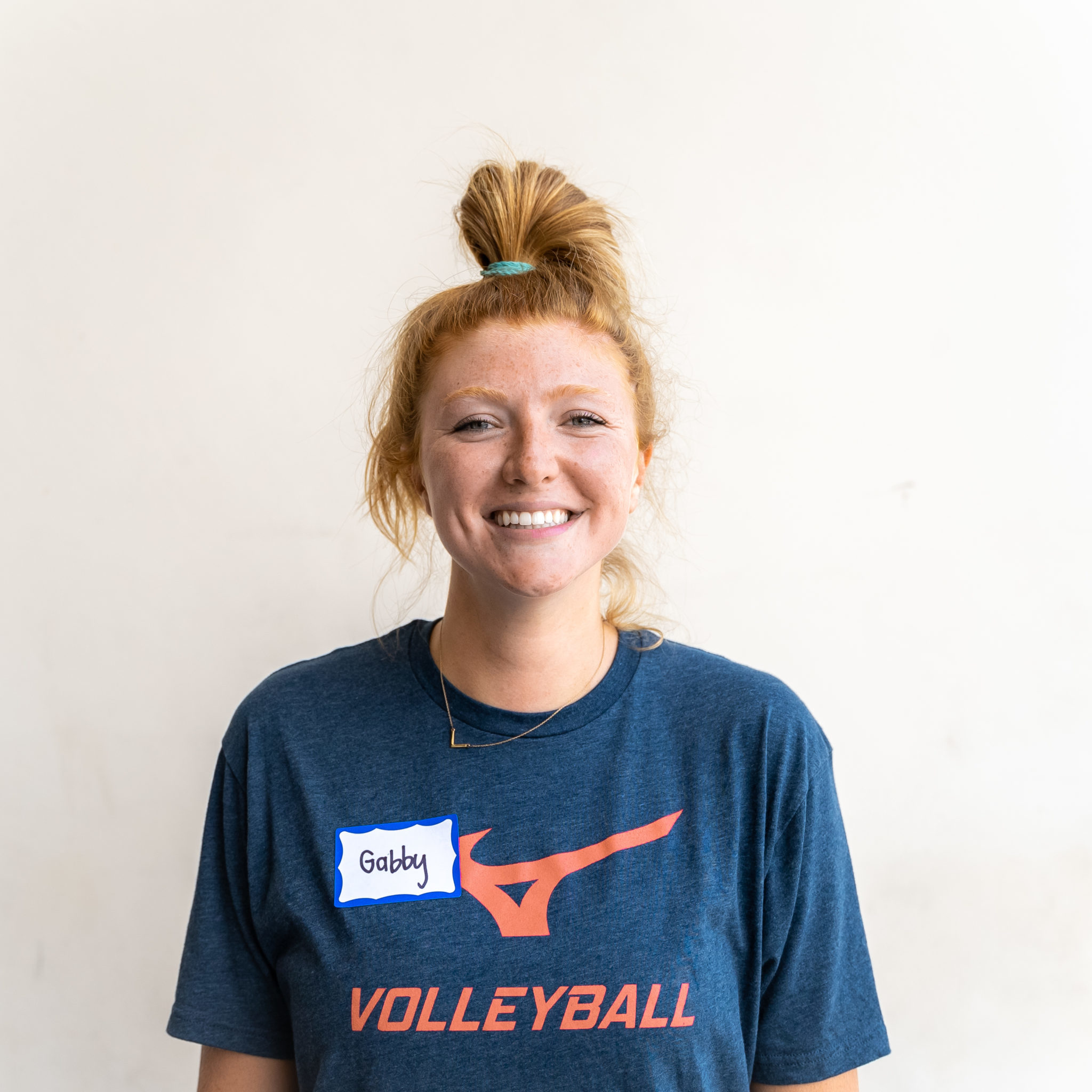 Gabby Simpson
Gabby Simpson joins Mizuno for her first season. She is currently the volunteer assistant at UCLA for the Women's volleyball program. Simpson played five seasons of volleyball at University of Colorado (2014-2016) and University of Kansas (2017-2018). She has also played professionally but in Finland.
gabrielle.L.simpson@outlook.com
719-287-7483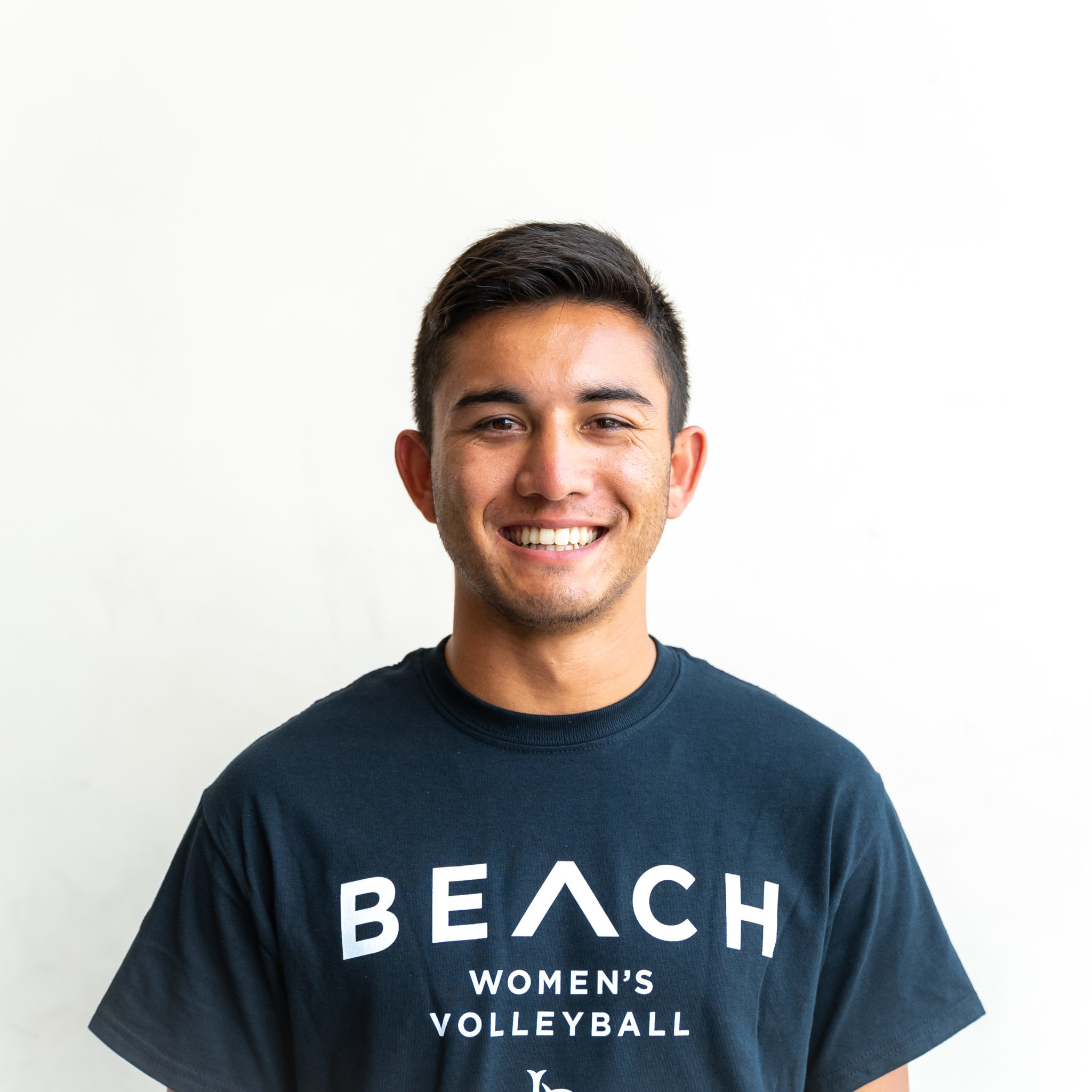 Jake Lafata
This is Jake's 2nd season with Mizuno. Last season, He was part of 14 Rockstar Libby. This season, he will be the assistant coach for 16 Rockstar G. He is currently a Junior Libero at Vanguard University of Southern California for the Men's Volleyball program. In 2017, Jake played his first season of college at Judson University in Elgin, Illinois, where he got freshman of the year and 2x defender of the week. Also finishing the season at #9 for the most digs/per set in NAIA Men's Volleyball. After leaving Judson University, he came to sunny Southern California to play for Long Beach City College 2019-2021. Jake has been playing volleyball for 13 years. His passion for the sport is very strong and he enjoys nothing more then to give back to the volleyball community that gave him such a big part of his life.
jakecklafata@gmail.com
808-451-6503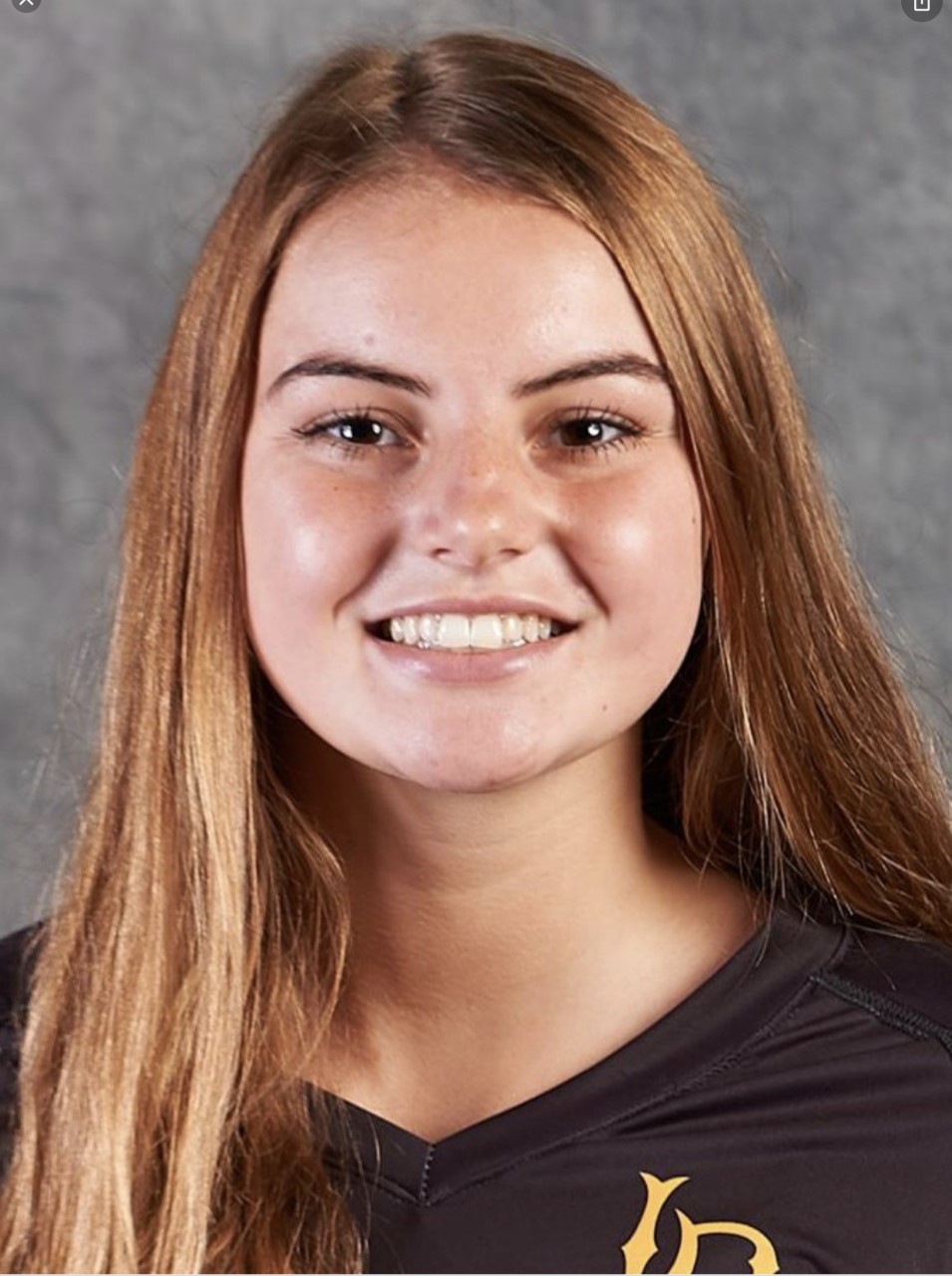 Jade Waskom
Jade Waskom is a current Junior at Long Beach State University. Her freshman year she played under Coach Joy Fuerbringer on the women's indoor volleyball team but ended up switching full time to the beach team at LBSU due to medical reasons. Jade grew up in Bend Oregon with a volleyball-enthusiast family and her passion for volleyball developed around 8 years of age. She loves coaching and has around 4 years of experience at NPJ Volleyball Club in Oregon.
jadewaskom@gmail.com
541-508-6713
averynelson94@gmail.com
719-505-4118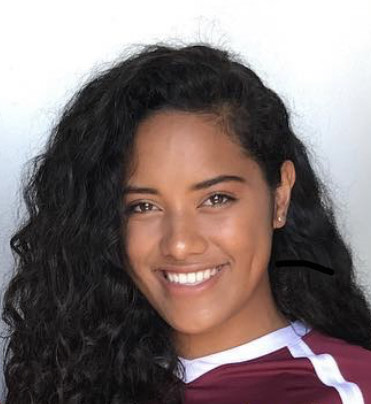 Tati Yandall
16 Mizuno / 12 Mizuno Tati
leafa.yandall@gmail.com
562-786-4739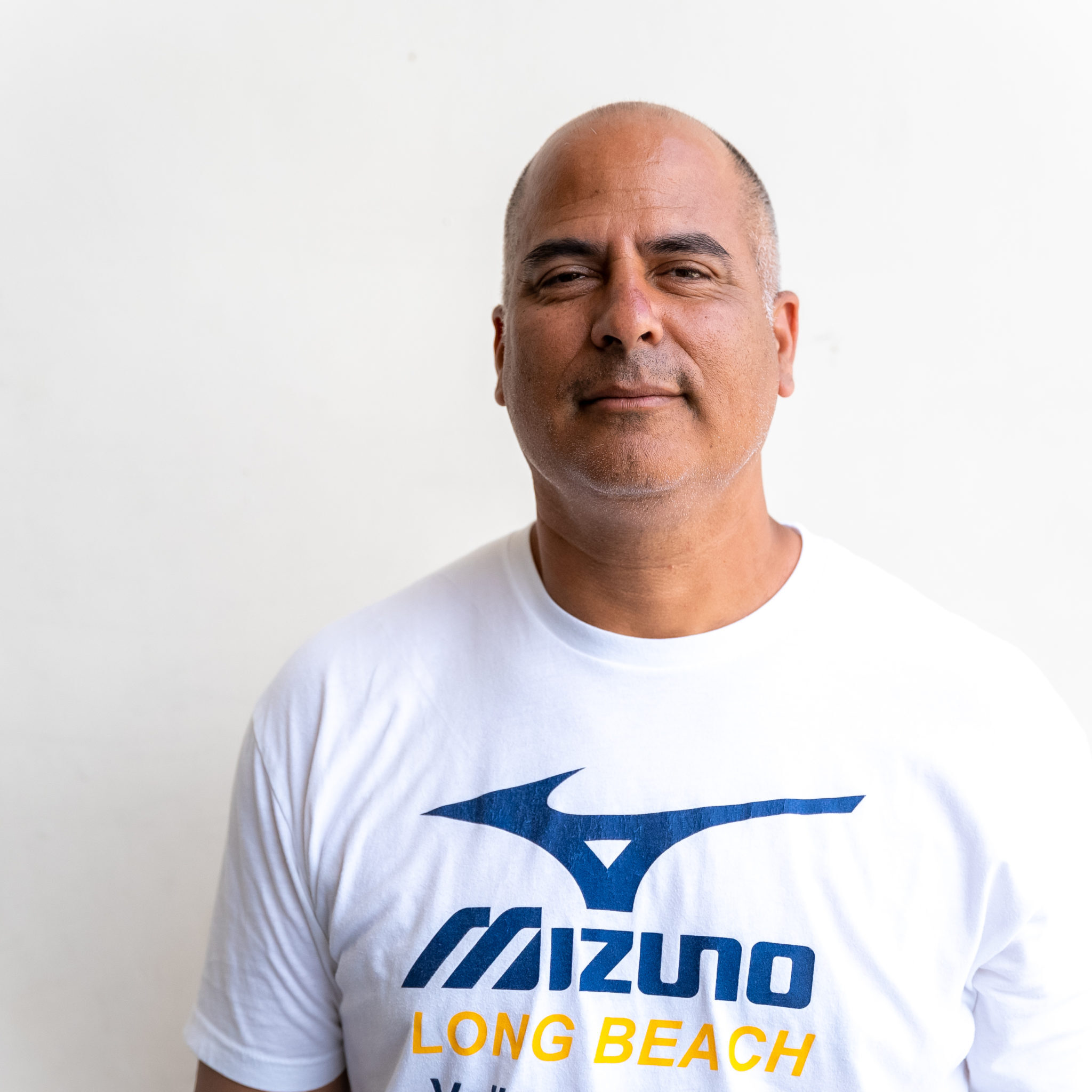 Carlos Briceno
15 Rockstar C / 13 Rockstar C
Carlos graduated from Fountain Valley High School in 1985, earned a Scholarship to the University of Hawaii at Manoa. In 1990 he graduated from the University of Hawaii with a BA in Communications. He also achieved All-American honors in volleyball his sophomore, junior, and senior years. In 1991 he joined the National Team and earned a spot on the 1992 Olympic Team that eventually won a Bronze Medal at the Olympic Games in Barcelona, Spain. In 1993 he left the National Team and began playing on the beach. Carlos captained Team OP on the Bud-Light Four Man Tour and concomitantly played doubles on the FIVB Tour. While on the FIVB Tour he won the Silver Medal at the Goodwill Games in St. Petersburg, Russia and a Silver Medal at the World Championships in Rio de Janiero, Brazil. In 2002 Carlos earned a Masters of Science in Physical Education and in 2004 he successfully completed his Administrative Masters of Education from Azusa Pacific University. Carlos has been teaching Physical Education in the Long Beach Unified School District for the past 23 years and is currently in his 10th season as the Head Coach at Long Beach Wilson High School. He has been coaching at Mizuno Long Beach VBC for 15 years. He is married to Stephanie Briceno and has two daughters Justyn and Jianna.
cbriceno1@verizon.net
714-904-4467

Libby Fontanilla
15 Rockstar C / 14 Rockstar L
Libby is in her 4th season with Mizuno Long Beach. Libby is a former Long Beach State standout (beach and indoor) and is also is part of the current coaching staff for the Long Beach State Women's Volleyball team and Team Rockstar Volleyball Club. Libby has 10 years of coaching experience for both the club and college levels. Libby attended Santiago High School in Corona, Calif., and played club for Goldenwest Volleyball. 
libby_fontanilla@yahoo.com
951-317-8948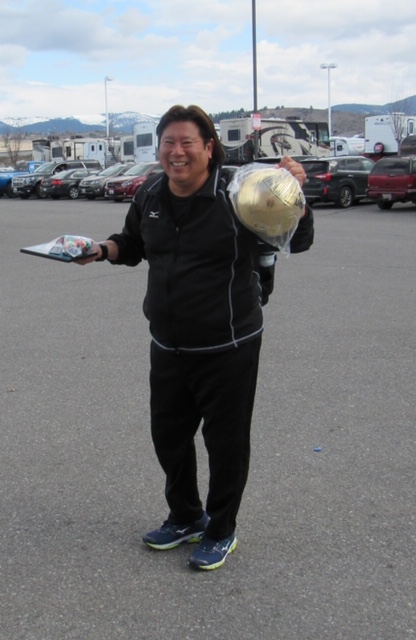 Lance Aoki 
15 Rockstar L / 13 Rockstar L / UNIFORMS
Lance is one of the founding coaches at Mizuno and is a top SoCal trainer and private coach. He has been coaching volleyball for over 25 years. He has coached high school, top level club teams, top college volleyball camps and been a head trainer for Mizuno for 16 years. Lance is the head coach at St. Joseph's High School and is a graduate from Cal State Fullerton with a degree in Communications and Advertising. His 13s team won GOLD at the 2019 GJNC.
crashaokey@aol.com
949-230-9184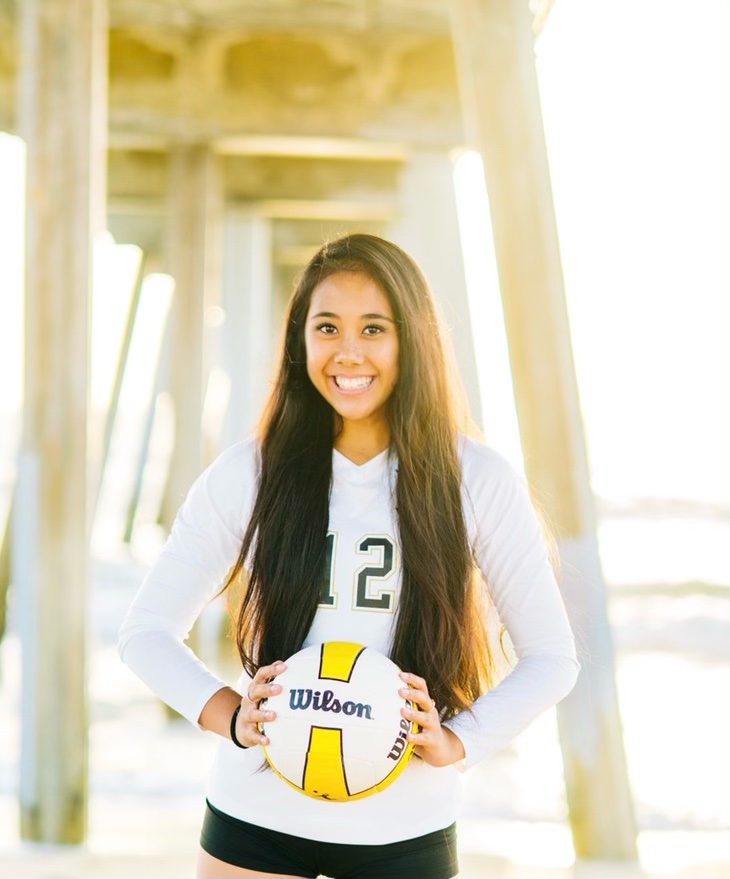 Lyanna Garcia
15 Rockstar L / 12 Mizuno L
lyannagarcia00@gmail.com
310-508-2632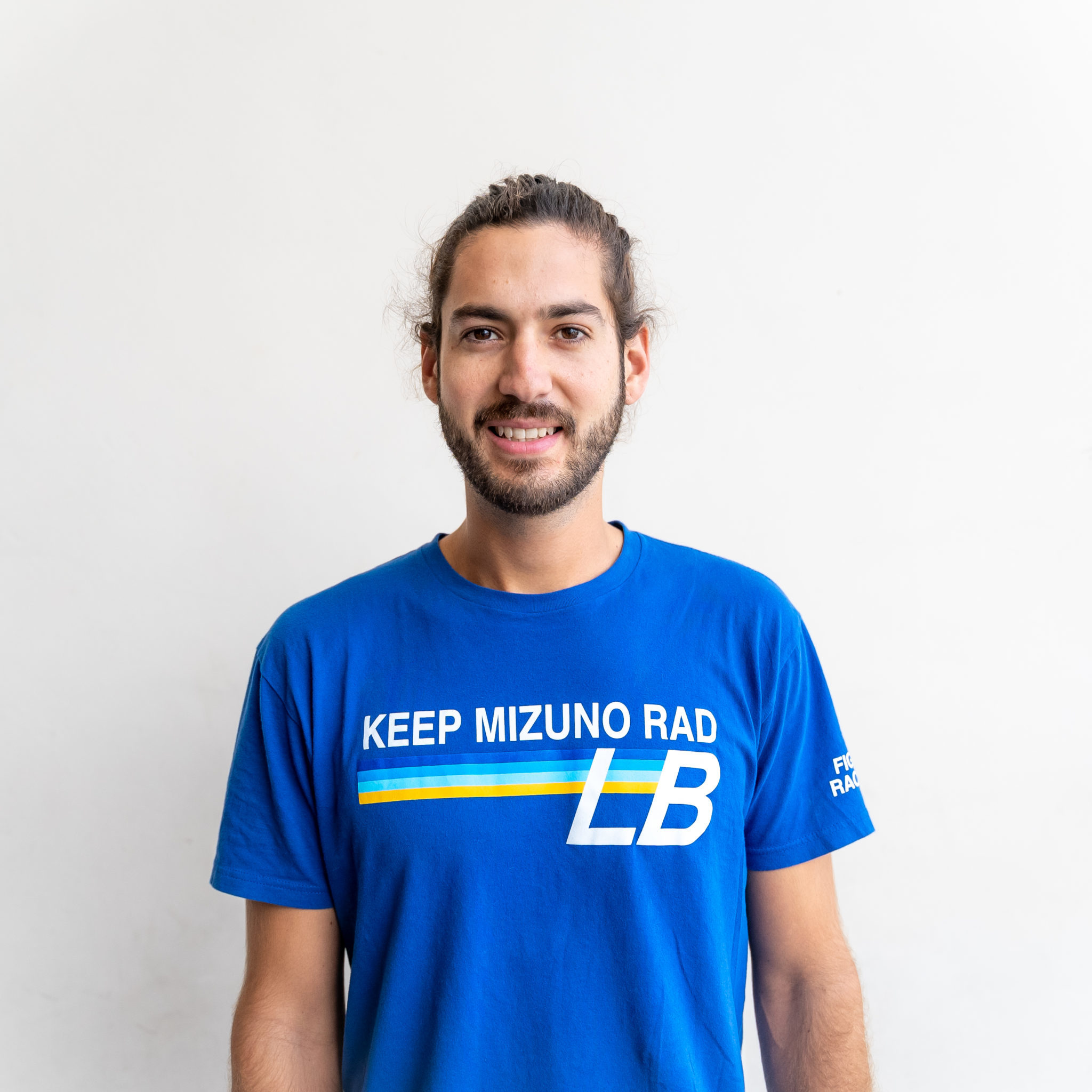 Ricardo Araujo
Ricardo starts his 5th season coaching at Mizuno and Team Rockstar. Former player from Mexico's national volleyball team competing at different FIVB events like 21-U World cup 2015 Dubai, UAE. Pan American cup 2015 Reno, USA. NORCECA 2014 Habana, Cuba. U-19 World cup 2013 Ankara, Turkey…He also was captain of his college team at Tecnologico de Monterrey for 6 years where he got an scholarship and graduated the International business major.
ricky_araujo@hotmail.com
562-374-0878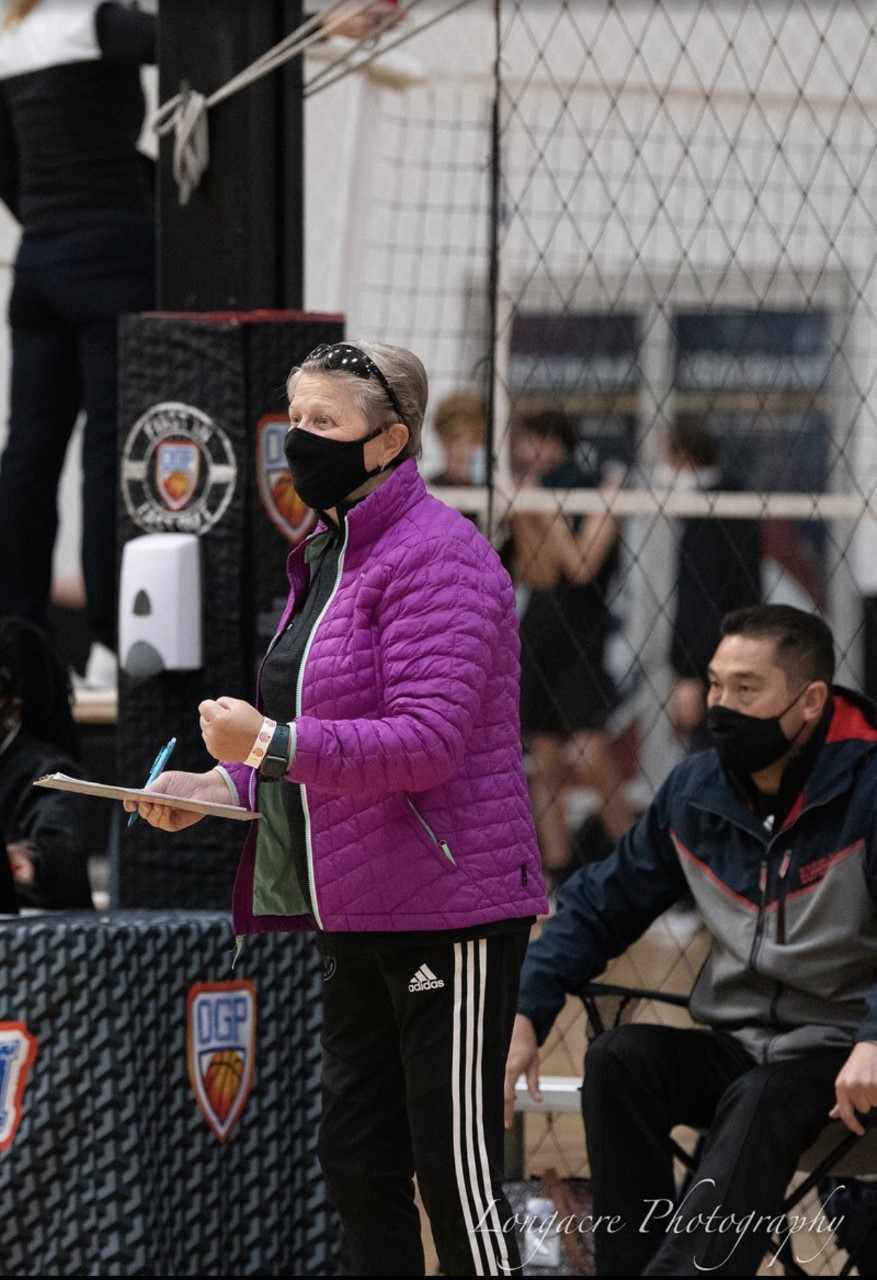 Irina Malysheva
Irina Malysheva was born in 1953 in Buryatia in the family of a geologist and an artist. She has been engaged in volleyball since the age of 14 in high school. She graduated from the College of Physical Education and Sports with honors. As part of the national team of Kazakhstan became a bronze medalist of the student league. Since 1975 she worked as a coach at the children's sports school in Ekibastuz (Kazakhstan). Her teams became champions of the Pavlodar region in 1976, 1977 and 1978. Since 1981 she worked at the sports school in the city of Nizhny Tagil (Russia). At the same time studying at the Omsk State Institute of Physical Education and Sport. In 1987 she received the highest category of coach and confirmed it every 4 years with the Regional Category Commission.  Under Malysheva's leadership teams became more than 60 times Champions and medalists of the Sverdlovsk region from 1983 to 2016.  2000-2015 2-3 places in the Russian Workers' Championship. In 2011, her team won silver medals in the Russian League II Championship. Several of her students, as part of the Sverdlovsk regional team, were the winners of the Russian Championship. Five of its players were part of the youth team of Russia. Two students born in 2004 are currently on the national team. It should be noted that in Russia the coach works with players for 8-12 years from 6-8 years to 14-16. Malysheva Prepared players for professional teams of clubs «Uralochka» (Ekaterinburg), Spartak (Omsk), TTU (Leningrad), Indesit (Saratov). Several students play in the teams of Greece, Israel, Germany. In 2001 she defended her dissertation on mutual education in the process of learning the game of volleyball and received a Ph.D. in pedagogical sciences through the Moscow Academy of Sports. 2002-2016 she lectured on physical education at the Nizhny Tagil State Teachers' Institute. Awarded federal government awards in Russia: - "Excellence in Physical Culture and Sports Russia" – 1999; - "Honorary Worker of General Education Russia" – 2000; - Badge of honor "80th anniversary of the Ministry of Physical Culture, Sports and Tourism of the Sverdlovsk Region" – 2004; - The distinction "Sports prowess of the Sverdlovsk region" – 2015; In 2016, she moved to the United States with her daughter, who was invited to the Dickinson State University volleyball team, for which she played the 2004-2008 season and received 4 individual awards, including Bes All-Around-Player, Best Server.
iwettka.malysheva@gmail.com
701-590-8279
Mike Campbell
Mike begins his 4th season with Mizuno Long Beach. Mike is currently the Head Beach Coach at Long Beach State University. Mike brings us 9 years experience coaching at the club level and 6 years at the collegiate level. Mike attended UCLA and played on UCLA Men's Team and Club Team. Mike graduated from UCLA in 2011 with a degree in Molecular Cell Development Biology. Mike trains all positions with an emphasis on blocking, passing and defense. His 14 Rockstar team won gold medal in USA division in 2017.
mike.david.campbell@gmail.com
310-902-8463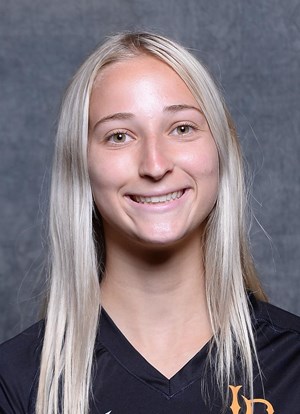 nicole.hoff16@gmail.com
623-399-0062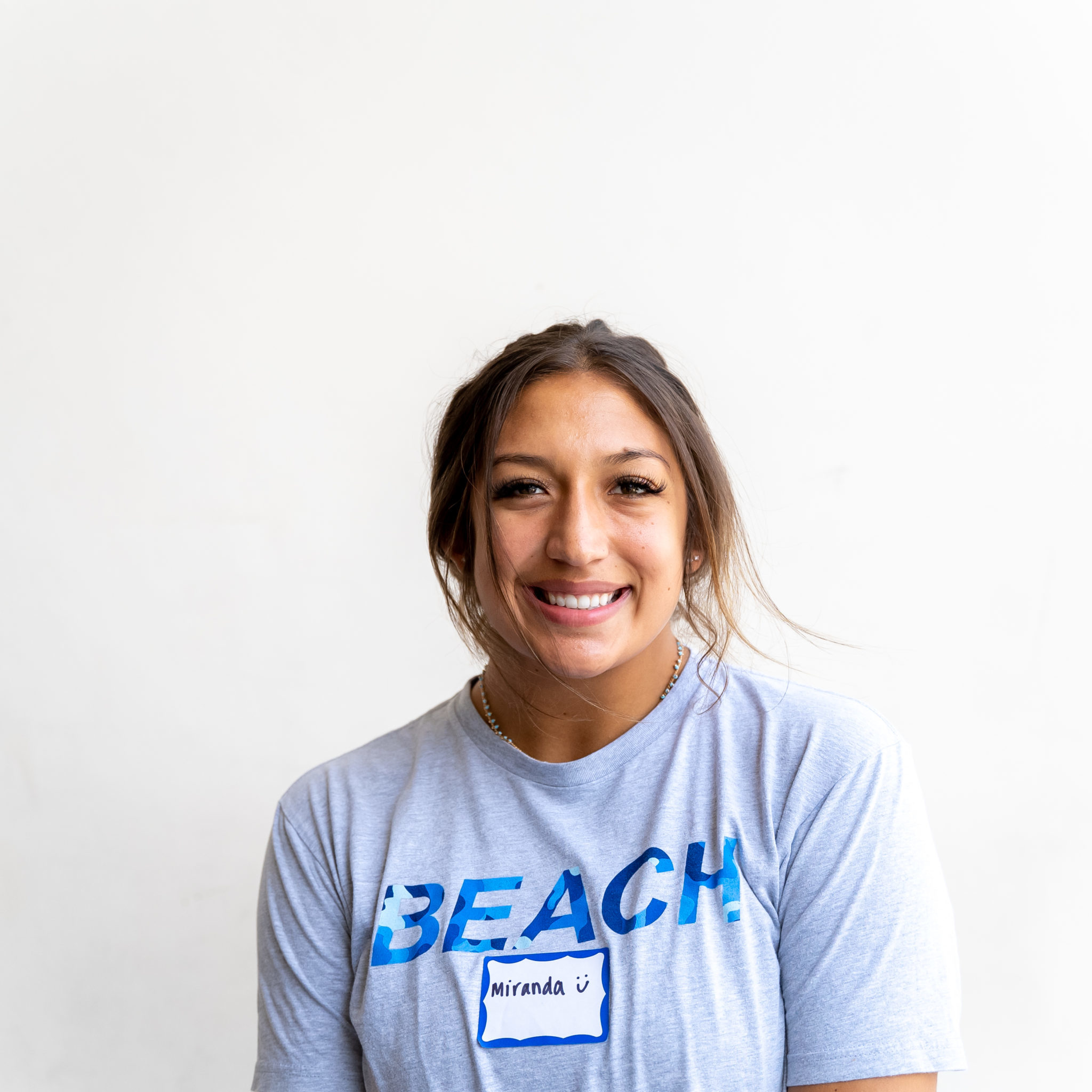 mirandacanezz@gmail.com
505-450-4306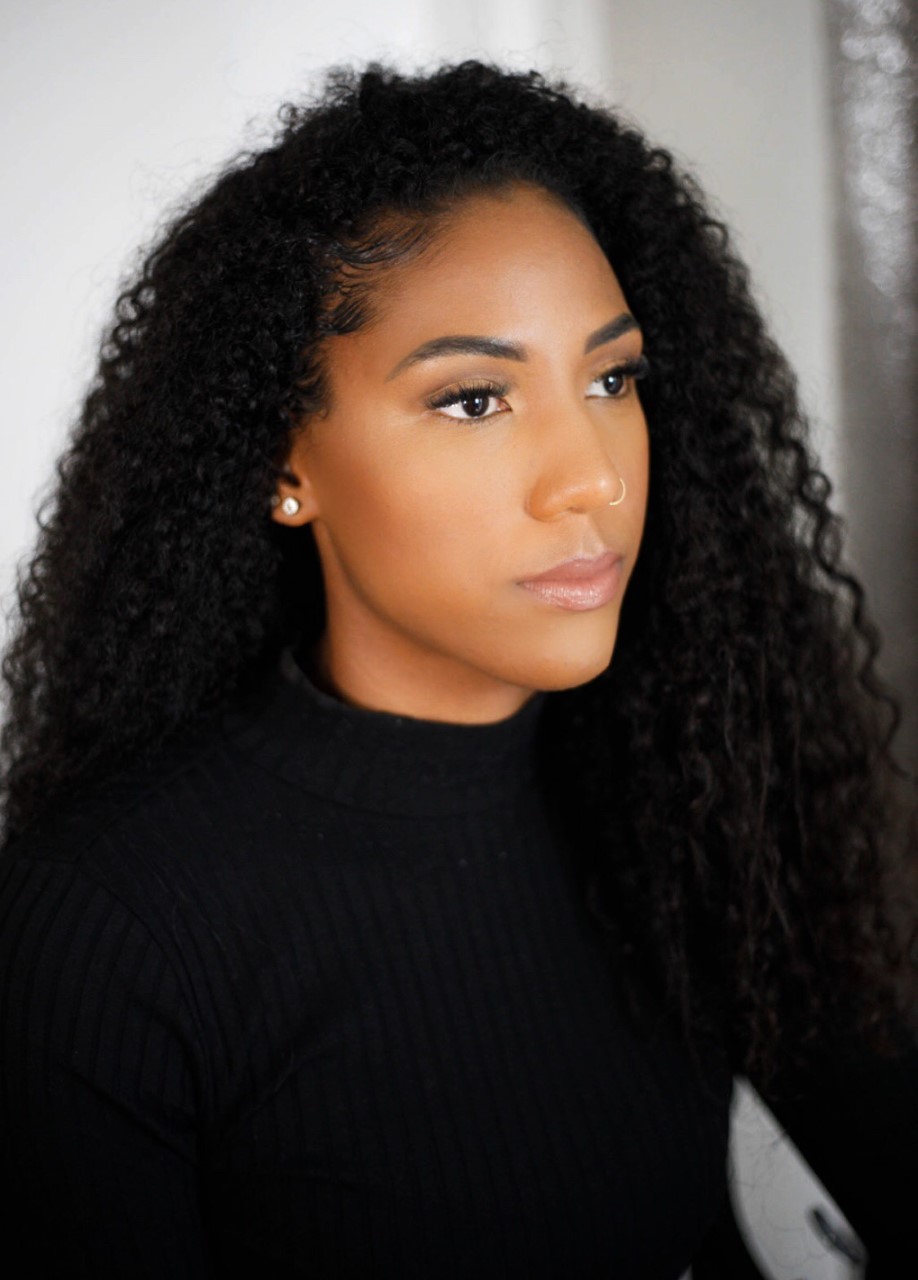 Tawnee Luafalemana
Tawnee luafalemana played at Mizuno Long Beach for 4 years. She started off playing softball then when her older sister who also played at Mizuno got recruited it encouraged her to pursue volleyball. As a non- qualifier out of high school, Tawnee had to go a junior college which happened to be the best decision and best years of college. She was a 2x national champion, 2x all-American and player of the year. Out of Junior college she was heavily recruited and had 44 offers. Her top picks and the schools she visited was University of Utah, Ohio state, University of Kansas, University of Nebraska and University of Washington. She committed to the university of Utah on a full ride scholarship where she performers very well earning multiple accolades like All-American, Pac-12 player of the week multiple times, holds the highest hitting percentage at Utah and many more. She is currently pursing her career in professional beach volleyball, running her family's business Mana Ent, pursing modeling and working on launching her clothing line this December.
tawnee_luafalemana@yahoo.com
424-558-0960
kashauna.williams@csulb.student.edu
661-576-4212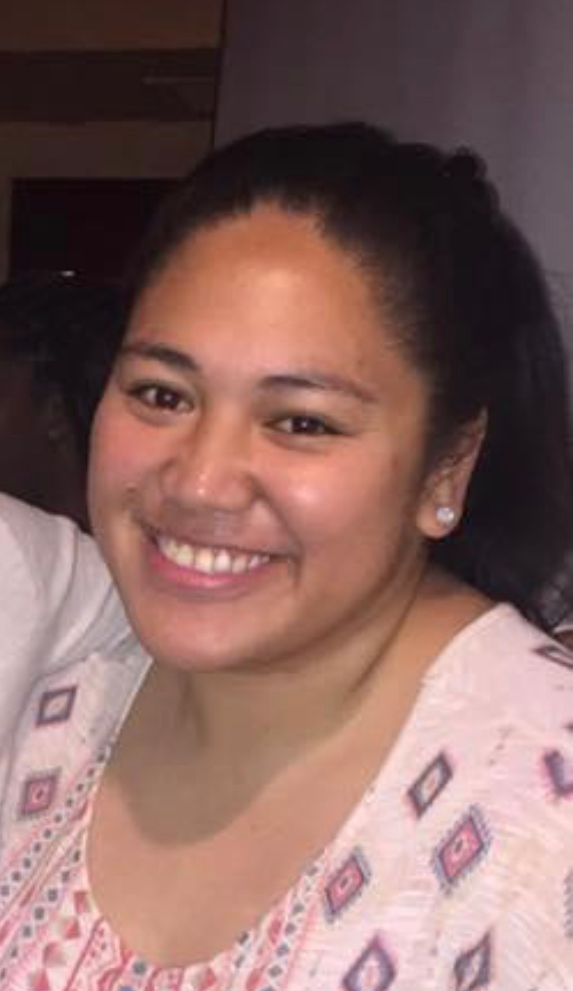 Naomi Iosia
13 Rockstar C / MAC Academy Director
Naomi enters her 7th season with Mizuno Long Beach. She has also coached at Ambassador and North Torrance High school. Naomi played here at Mizuno and then earned a scholarship to play at Hope International. She comes from a family of volleyball players who have gone through and are going through the program. Naomi is currently a teacher in the South Bay Area. 
naomiiosia@yahoo.com
562-972-6722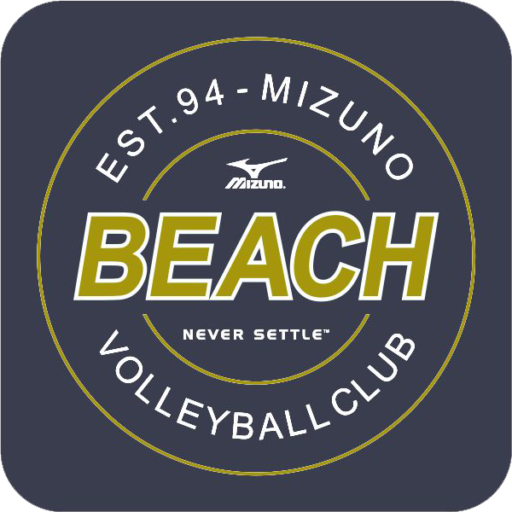 kpula@aol.com
562-882-5567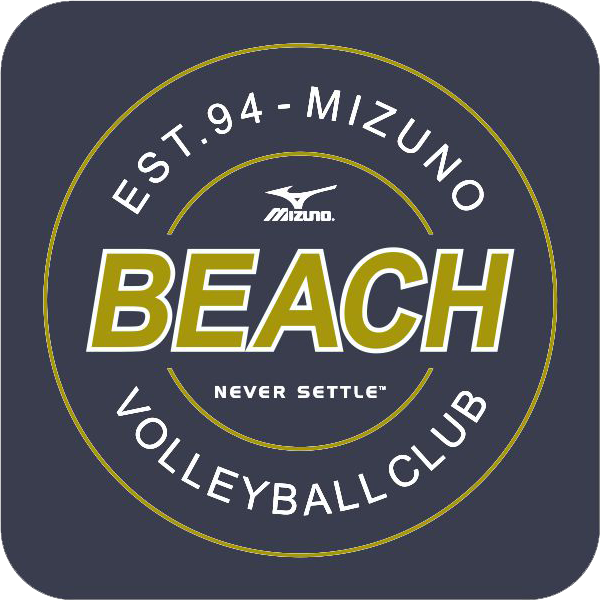 keiraholmes11@hotmail.com
310-487-8438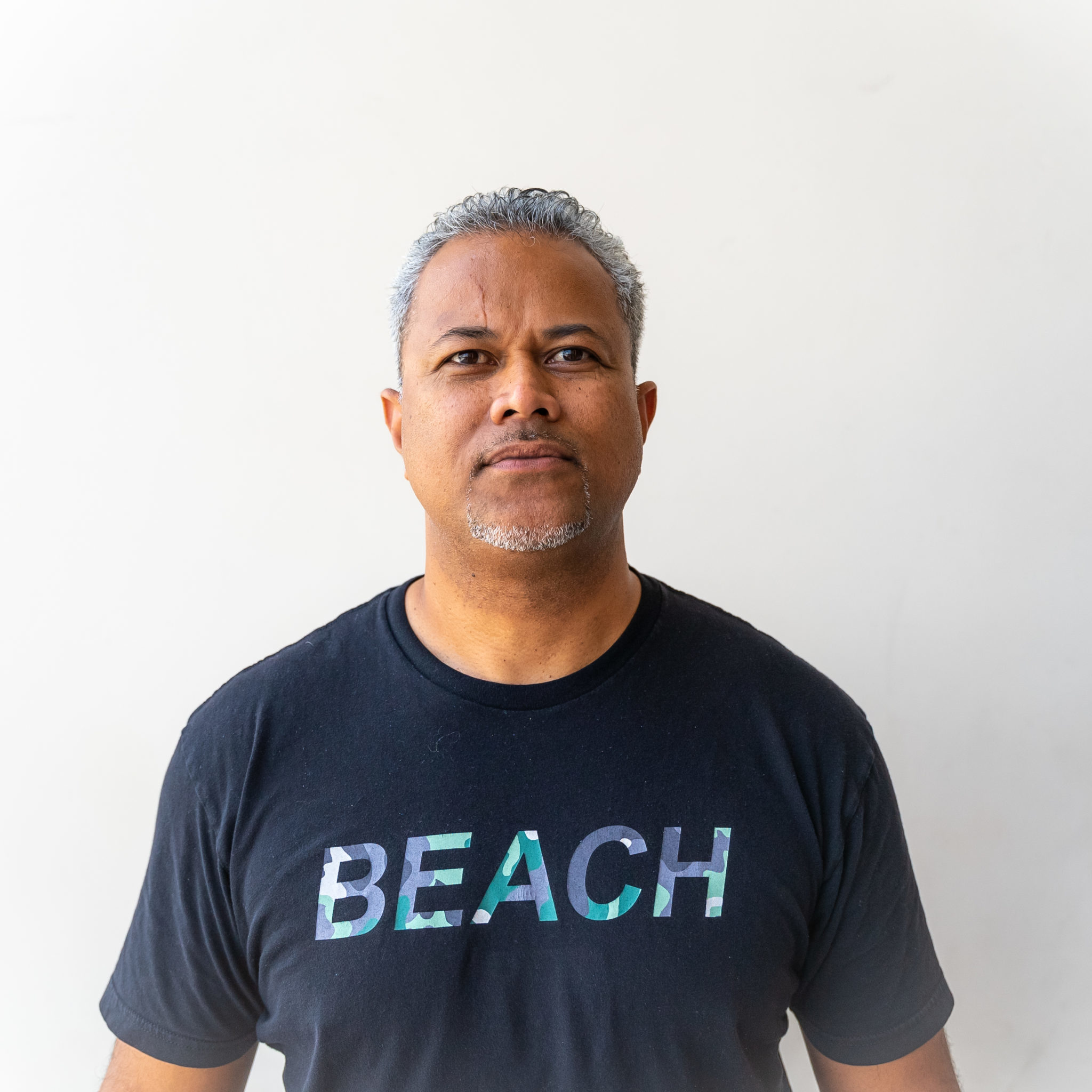 Fia Faumuina
Fia is in his 7th year coaching at Mizuno. He is a passionate and great skills coach. His daughters, Adonia (16) and Maveti (9), play for Mizuno. Fia and his wife Ana also have a son, Matheus (1).
ftfaumuina@gmail.com
310-480-5092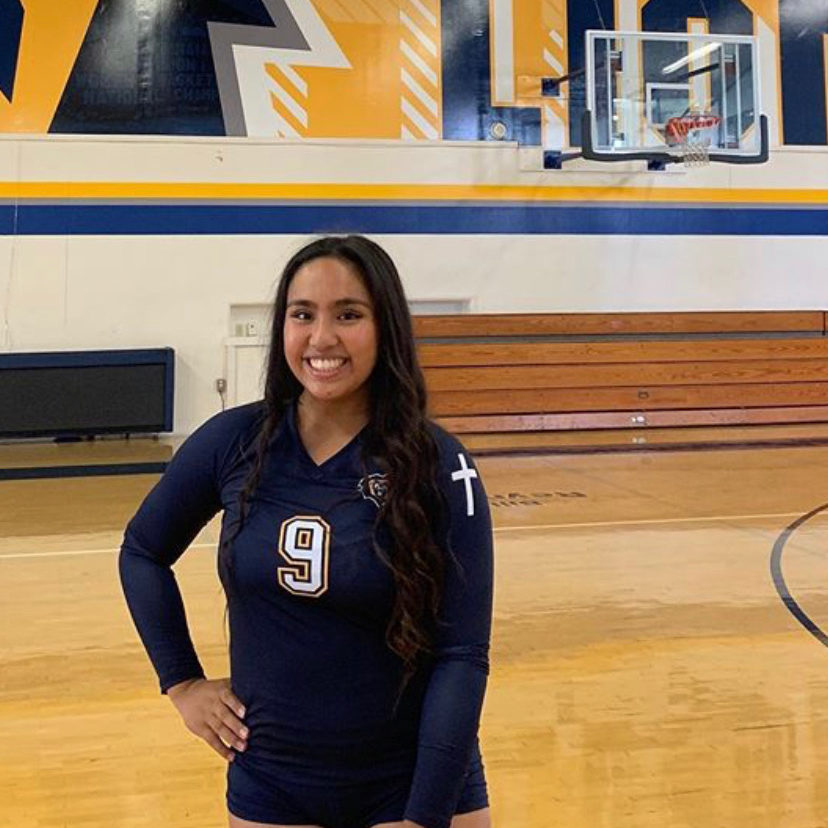 victoria@camandang.com
562-473-9200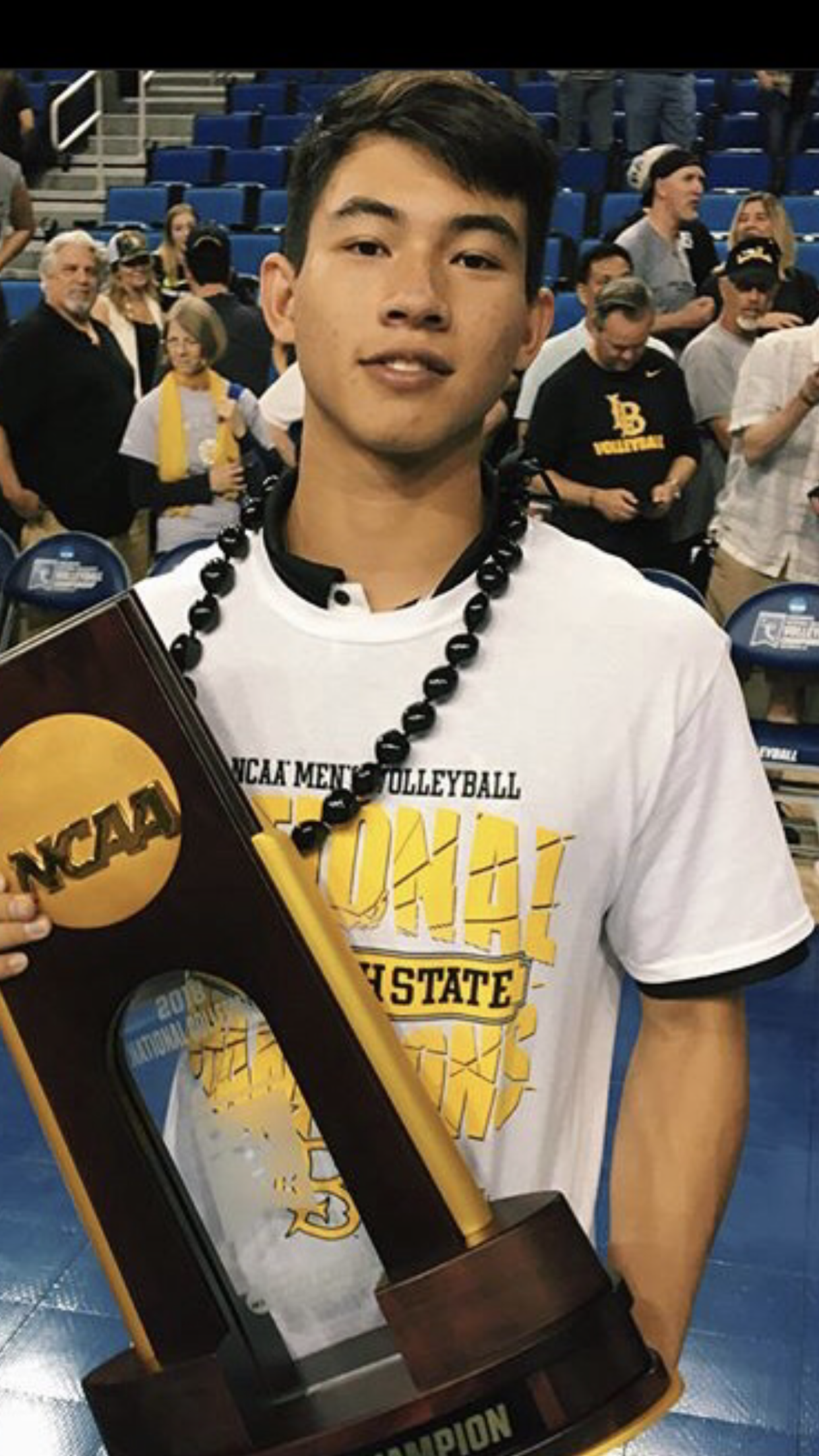 aorantes5@yahoo.com
562-217-3516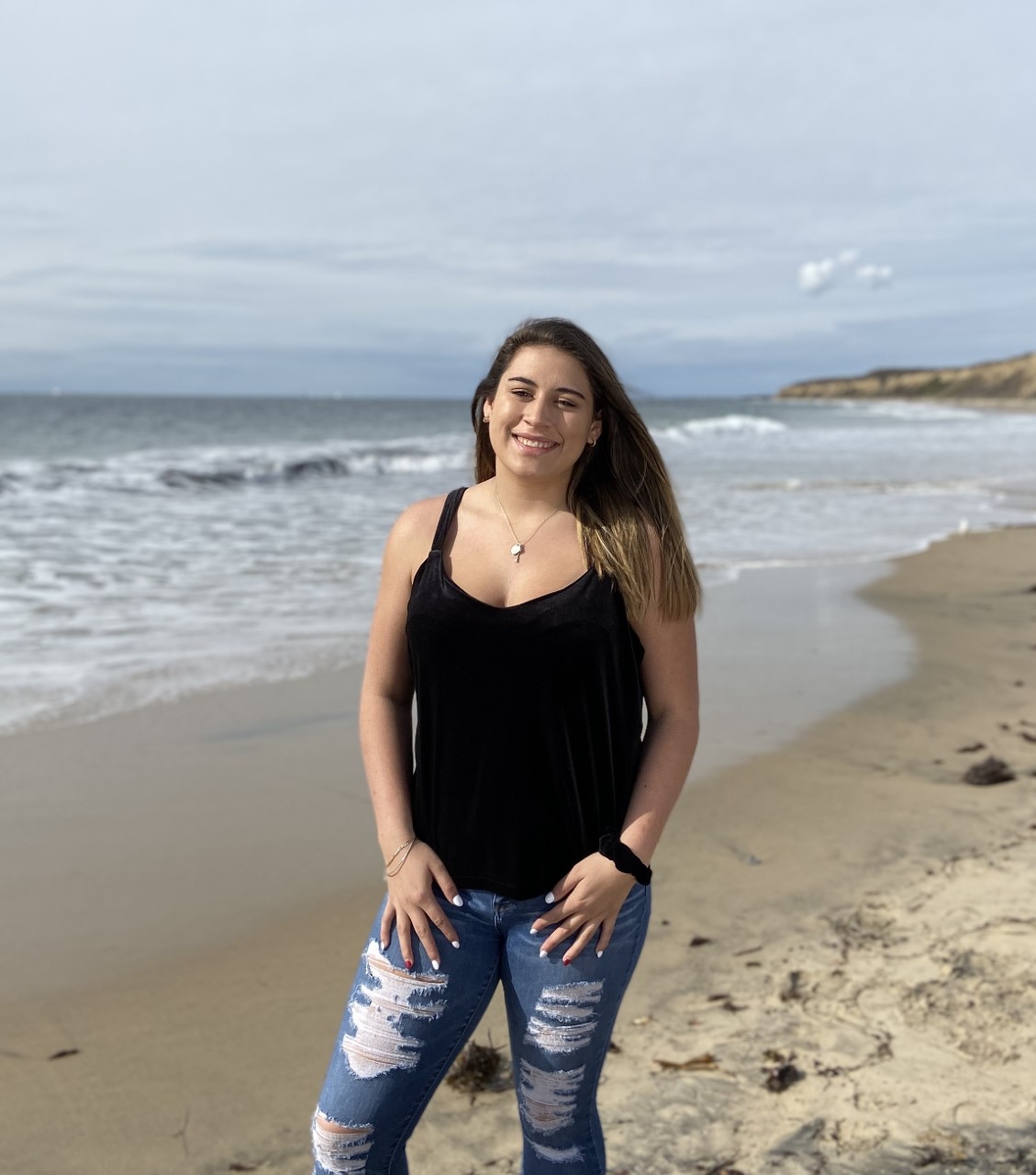 Kadie Daniel
This is Kadie's first year coaching at Long Beach Mizuno. Her mother coaches volleyball at Chapman University, which lead her to follow in her footsteps. Kadie is a collegiate setter and has been her whole volleyball career and she is ready to train our players to make them the best they can be. She was a 4 year varsity setter at fullerton union high school and in her years at fullerton high school she was named offensive player of the year 3 times, league player of the year 3 times, and team's most valuable player for 3 years. She is currently playing volleyball in college and has been playing volleyball for 10 years. Her passion for the sport is very strong and she enjoys nothing more then to give back to the volleyball community that gave her such a big part of her life.
kadiedaniel1@gmail.com
714-853-4210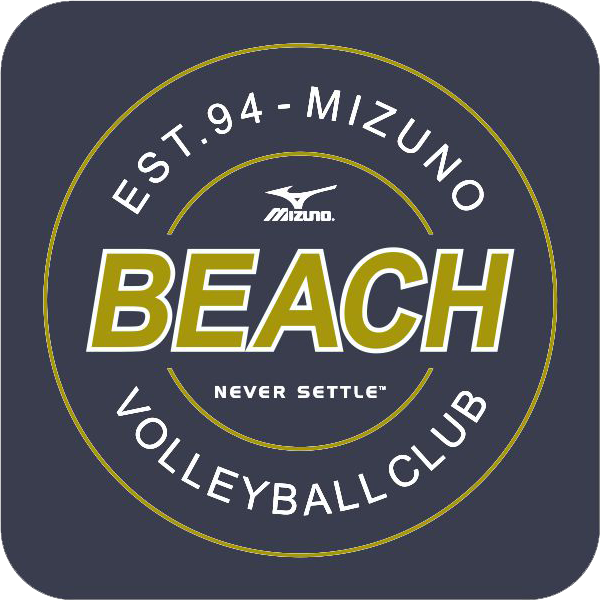 Victor Villareal
11 Mizuno / 17 Rockstar A
vvillareal@live.nmhu.edu
310-567-1853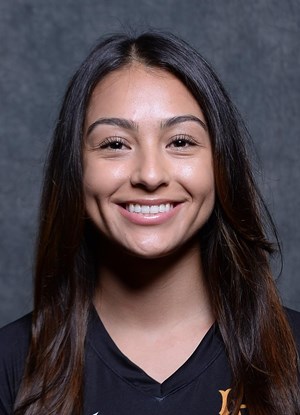 dylandelacruz@gmail.com
562-728-3739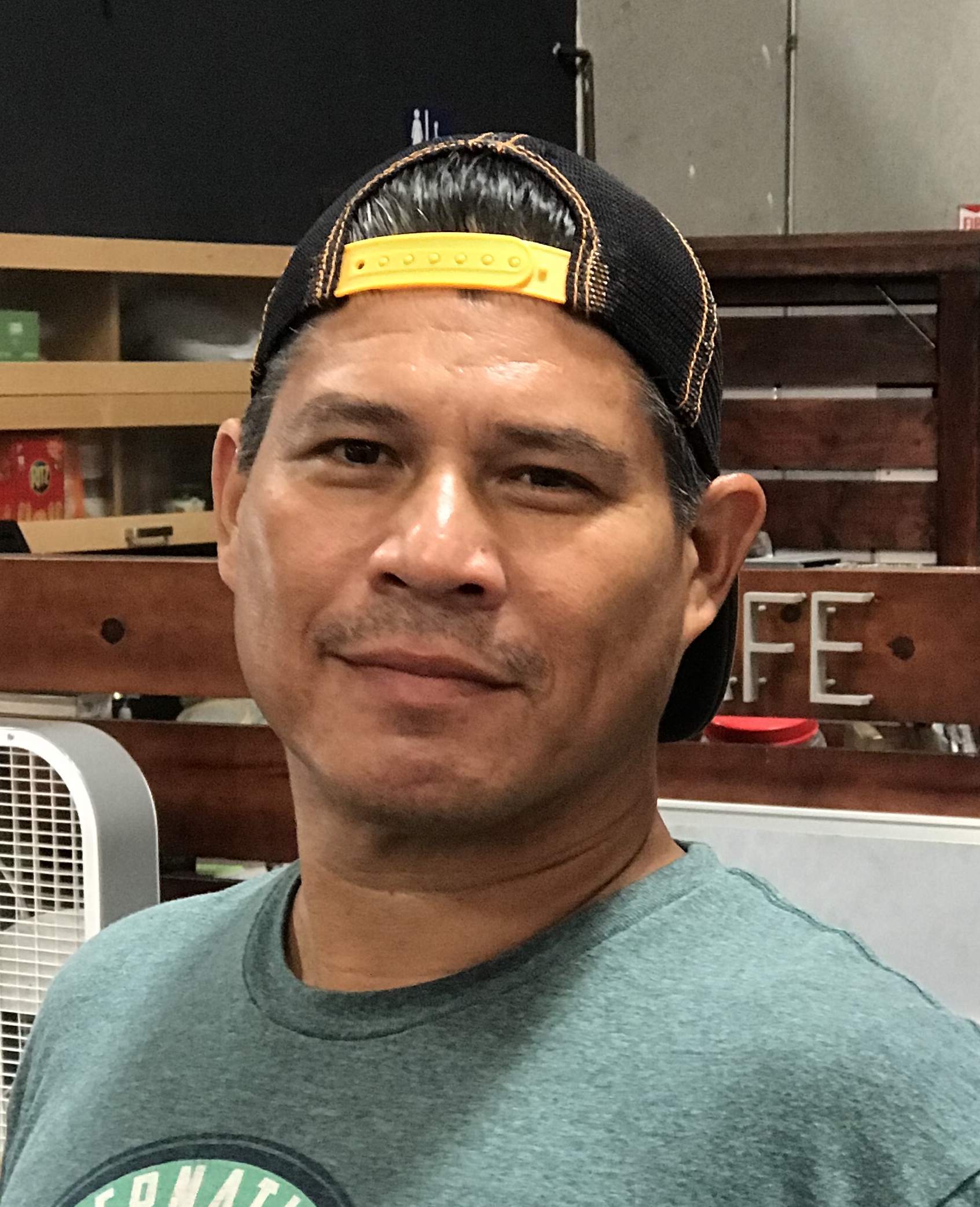 robaazz@yahoo.com
562-412-7612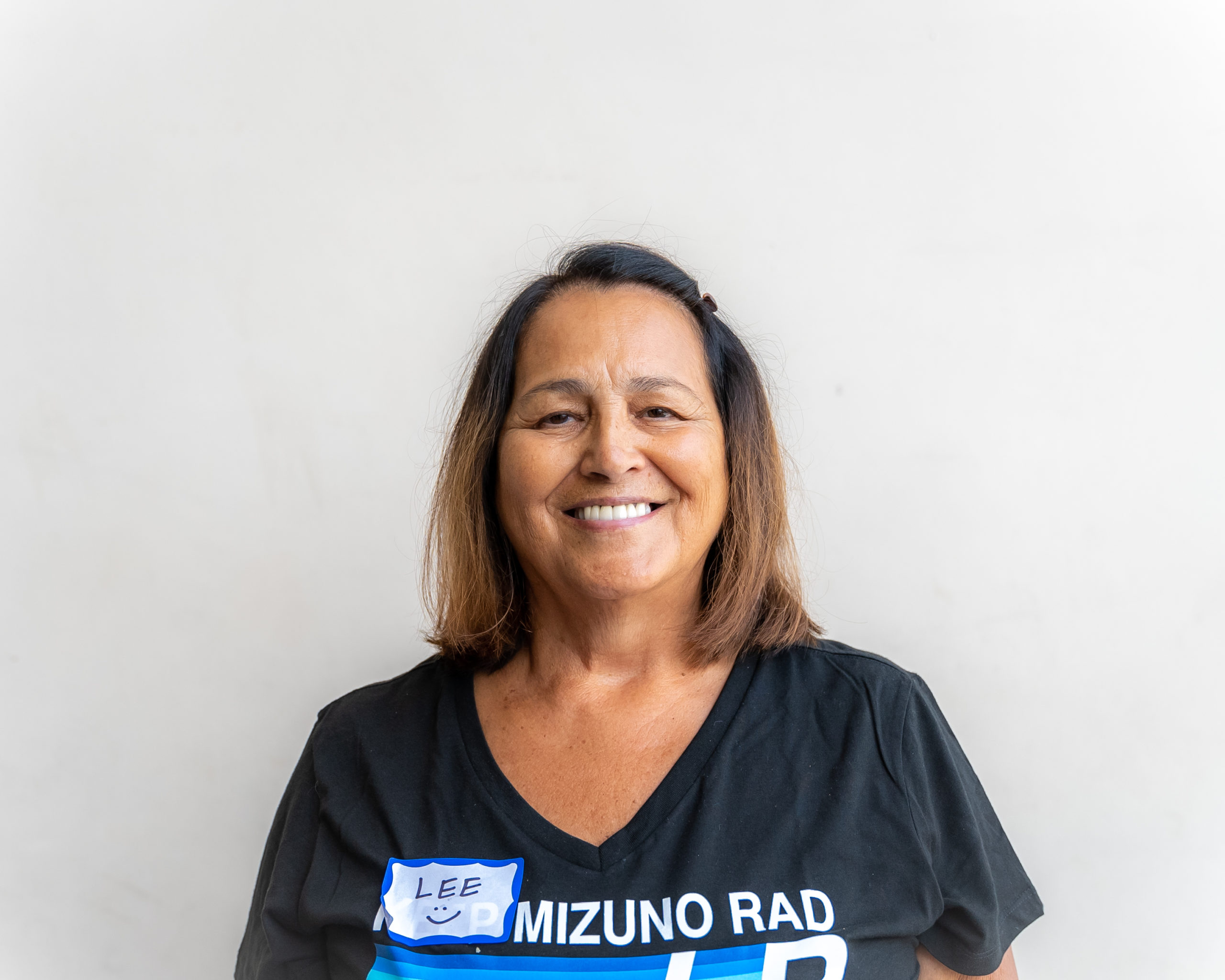 Alicia "Lee" Nelson
Lee has been with the club for 27 years as a coach and administrator, and is one of our OGs. She played years ago as a setter and has coached at both club and high school levels for over 30 years. Before retiring a few years ago, Lee worked in GGUSD for 28 years in nurse's office and ran the Girl's and Boy's volleyball programs at Garden Grove High School for 18 years. Lee has 2 sons and 8 grandkids. Saydee, her 11 year old granddaughter, plays for Mizuno.
noenott@gmail.com
714-809-8232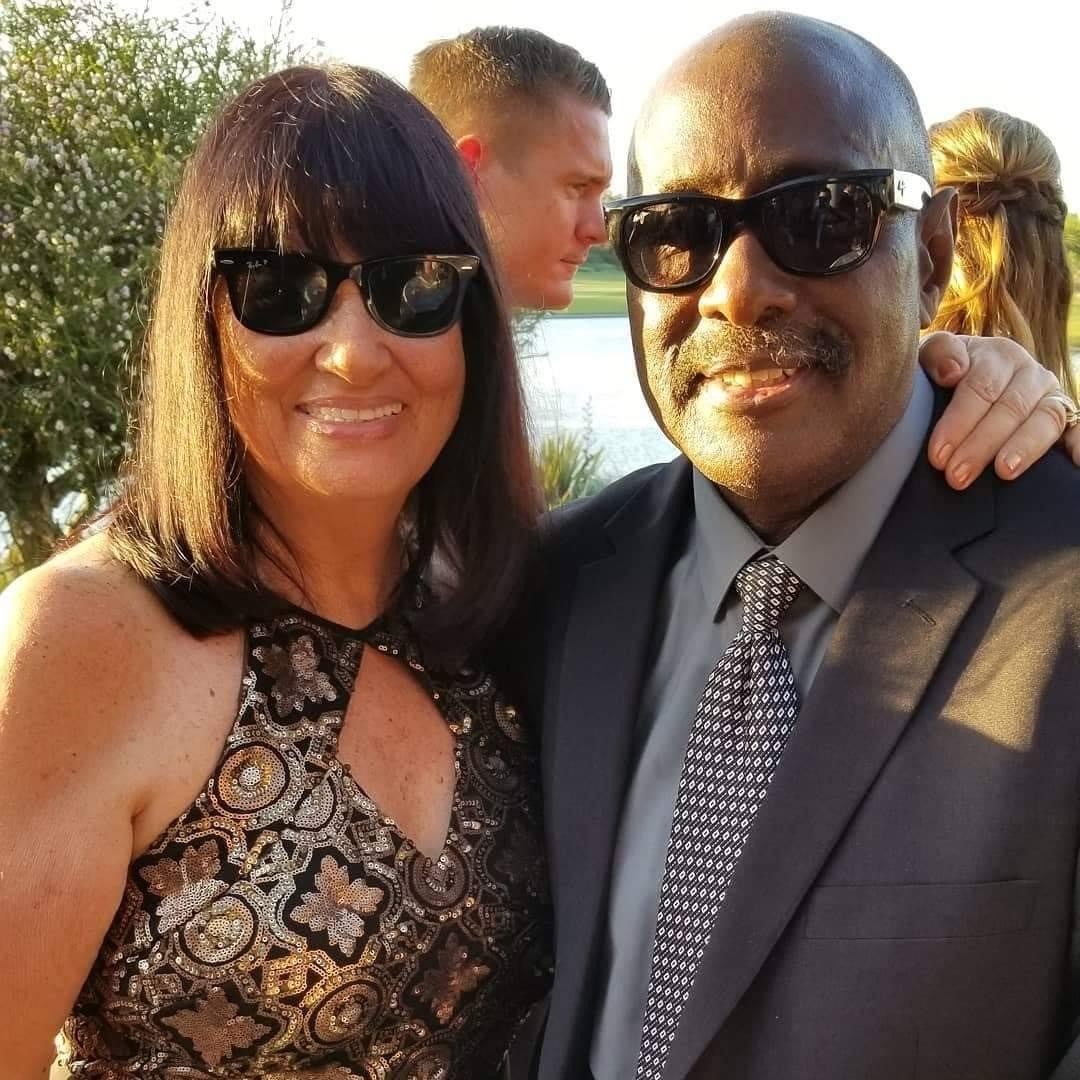 donatravel@aol.com
562-494-1075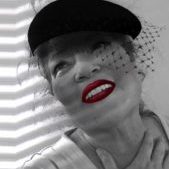 lkslampert@hotmail.com
562-972-2964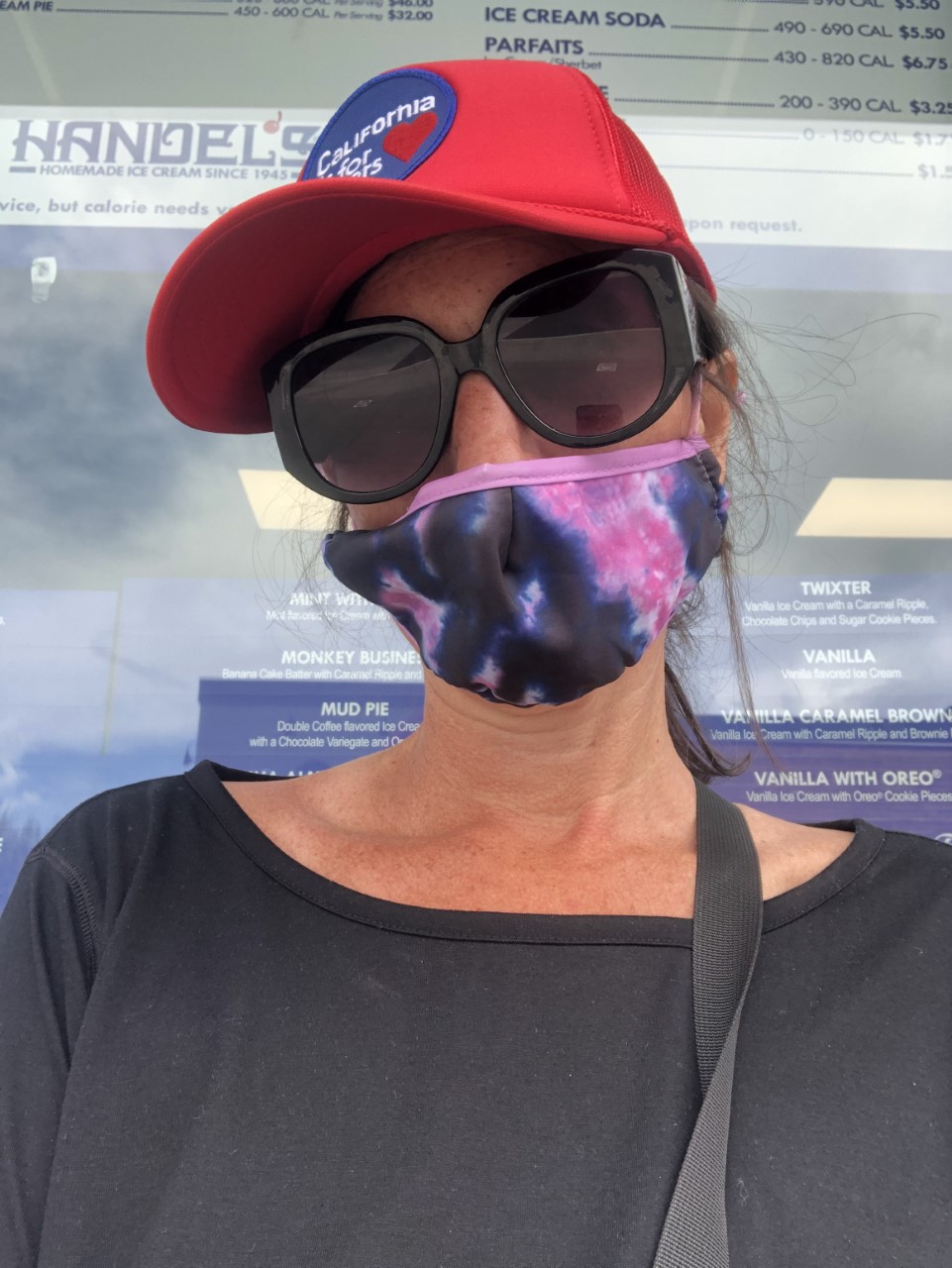 lindseylampert@hotmail.com
562-756-0501