TEAM ROCKSTAR VOLLEYBALL CLUB
Team Rockstar was founded in 2010 and has quickly become one of the top clubs in the area.
Club Director, Matt Fuerbringer was a 4-time All-American and current kill leader at Stanford and went on to play professionally both on the beach and indoors oversees. Matt was the Assistant Coach for the U.S. Men's National Volleyball Team from 2013-2015 and is the current Associate Head Coach for the Long Beach State's Womens' Volleyball Team.
Team Rockstar operates out the MAC Athletic Club in Gardena, CA, making it accessible to the South Bay, Los Angeles, Long Beach, and Orange County.
Our elite coaches focus on teaching the fundamentals of the game as well as developing players into well-rounded athletes and young men.
GO ROCKSTAR!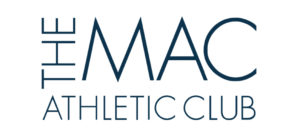 319 W. VICTORIA ST GARDENA CA 90248
THE MAC FACILITY WILL BE CLOSED UNTIL FURTHER NOTICE. THIS ACTION IS BEING TAKEN TO PROACTIVELY PROTECT AGAINST THE SPREAD OF COVID-19.
MORE DETAILS/INFO TO FOLLOW.
THANK YOU,
MAC STAFF