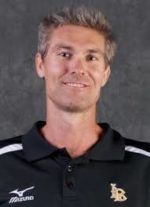 Matt Fuerbringer
Matt Fuerbringer is the founder and Director of Team Rockstar since its start in 2009. He was a four time All-American and 1997 National Champion at Stanford. Matt then went on to play both overseas and on the AVP, where he was an eight-time winner. In 2013, he won the Manhattan Beach Open, with Casey Jennings. Matt was the Men's National Team Assistant Coach from 2013-2017. The National Team was named the World League Gold Medalist in 2014, the World Cup Gold Medalist in 2015, and Olympic Bronze Medalists in 2016. In 2013, Matt was the Volunteer Assistant Coach for the UCLA Men's Volleyball Team. Matt, and his wife Joy, recently took over the Long Beach State Women's Volleyball Program, where Matt is the Associate Head Coach. His wife, Joy, owns Mizuno Long Beach Volleyball Club. They have 2 kids, Charlie (14) and Mateo (11). Both play for the club.
mattfuerbringer@yahoo.com / 310-872-9593
Anjinho Bacil
Eduardo "Anjinho" Bacil begins his 10th season with Team Rockstar and has been coaching club for over 10 years. Anjinho is also the Head Coach at El Segundo HS--2009-present (2015 CIF Champions DIV 3). In 2015, he was named League Coach of the Year. He was a member of the Brazil National Team from 1988-91 and was ranked in top 8 of AVP rankings for 10 straight years. Anjinjo trains professional beach volleyball players and was the U-21 USA boy's national team head coach from 2009-2014, and the Team USA beach volleyball U23 head coach.
anjinho@anjinho.com / 310-989-9795
Tim May
Tim May has returned for his 5th season with Mizuno Long Beach. Tim also coaches Team Rockstar 18s team. Tim played collegiate volleyball at Long Beach State and has played professionally in Europe and the Middle East for several years.
tmay_5@hotmail.com / 817-676-6028
falynfonoi@gmail.com / 310-750-8915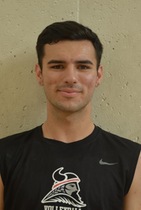 jaroc99@hotmail.com / 801-513-4271
codyo1982@gmail.com / 760-567-1707
Spencer Mclachlin
Spencer Mclachlin is in his 2nd season with Rockstar and is current assistant coach for the UCLA men's volleyball program. Spencer brings over 20 years of coaching and playing experience to Rockstar. A former All-Mountain Pacific Sports Federation (MPSF) outside hitter while earning a national championship playing for Stanford in 2010, McLachlin returned to Westwood after serving the previous two seasons as an assistant coach for the University of California women's volleyball team. In 2017, he won the American Volleyball Coaches Association (AVCA) "Thirty Under 30" Award, which is presented to up-and-coming coaching talents across all levels of volleyball. This past off-season, McLachlin broadened his experience while working on the coaching staffs for U.S. Men's Volleyball squads which competed in the Pan American Cup and the NORCECA Champions Cup. McLachlin finished his playing career at Stanford ranked among the program's all-time leaders in kills in the rally scoring era (1,288). As a senior, he was team captain and earned second-team All-MPSF honors. McLachlin was a three-time MPSF All-Academic team selection and earned his degree in Political Science in 2011. During 2011-12, he was a club coach for the Bay-to-Bay Volleyball Club and went on to secure a Master's degree from Stanford in Education in 2012. McLachlin continued his playing career at the professional level as an outside hitter for Greek pro volleyball team, Mas NIKI Aiginio from 2012-14. He also worked as a teacher at his former high school, Punahou School, from 2014-15. As a youth player, Spencer was a member of the 2007 U.S. Junior National Team which participated in the World Championships. In 2005, he saw action on the U.S. Youth National Team which won the NORCECA championship. McLachlin was a three-time selection as state Volleyball Player of the Year while at Punahou.
mclachlin.spencer@gmail.com / 808-292-3887
Justin Chang
Justin Chang is in his 1st season with Team Rockstar. Justin is in his third year as the technical coordinator at the University of Southern California, and works with all three USC volleyball programs (men's, women's, and beach). The last two summers he has worked with USA Volleyball as a consultant technical coordinator with the Women's Pan-American Cup team, and has also served on the technical staff for SCVA at USA High Performance Championships. Justin grew up in Potomac, MD and attended Baylor University in Waco, Texas.
justin.t.chang22@gmail.com
Ricardo Araujo
Ricardo Araujo Ramirez begins his first season with Mizuno Long Beach. Ricardo Started playing in 2006. Made it to the youth u-17 (2010), u-19 (2011) Mexican national team. Participated in two youth world cups (u-21 Ankara, Turkey 2013) and (u-23 Dubai, UAE 2015). Played one Panamerican cup with the Mexican senior team in USA in 2015. Participated in some NORCECA tournaments (Guadalajara, Mexico 2010) and Panamerican cups (Mexicali, Mexico 2011 and Havana, Cuba 2014). Ricardo was a Member of the Tecnologico de Monterrey University campus Guadalajara volleyball team from 2011 to 2017.
ricky_araujo@hotmail.com / 562-374-0111
Shane Beatty
Shane Beatty begins his 4th season with Team Rockstar. Shane assisted the 2018 Gold Medal Winning 15 Rockstar team. Shane is also the St John Bosco Volleyball coach. He is also a Trainer at Peak Volleyball Academy. Previously, he was Holy Names University Assistant Coach for Women's Volleyball, and Interim Head Coach Men's Volleyball for 2 years. Shane played at Hope International University (2012-2015) and was Setter of the year and 1st team All-Conference in 2015. He played at Grossmont College (2010-2012), where he was Co-player of the year in 2011 and 1st team All-Conference 2011 and 2012.
shanebeatty2011@gmail.com / 619-933-7482
austin.matautia@yahoo.com / 808-341-5771
marques_buggs@yahoo.com / 323-747-9985

Libby Fontanilla
Libby Fontanilla is in her 3rd season with Team Rockstar. Libby is a former Long Beach State standout (beach and indoor) and is also is a member of the current coaching staff for the Long Beach State Women's Volleyball team. Libby has 10 years of coaching experience for both the club and college levels. Libby attended Santiago High School in Corona, Calif., and played club for Goldenwest Volleyball.
libby_fontanilla@yahoo.com / 951-317-8948
brianfailinger@yahoo.com / 317-468-8018
emma.kirst21@gmail.com / 702-556-6069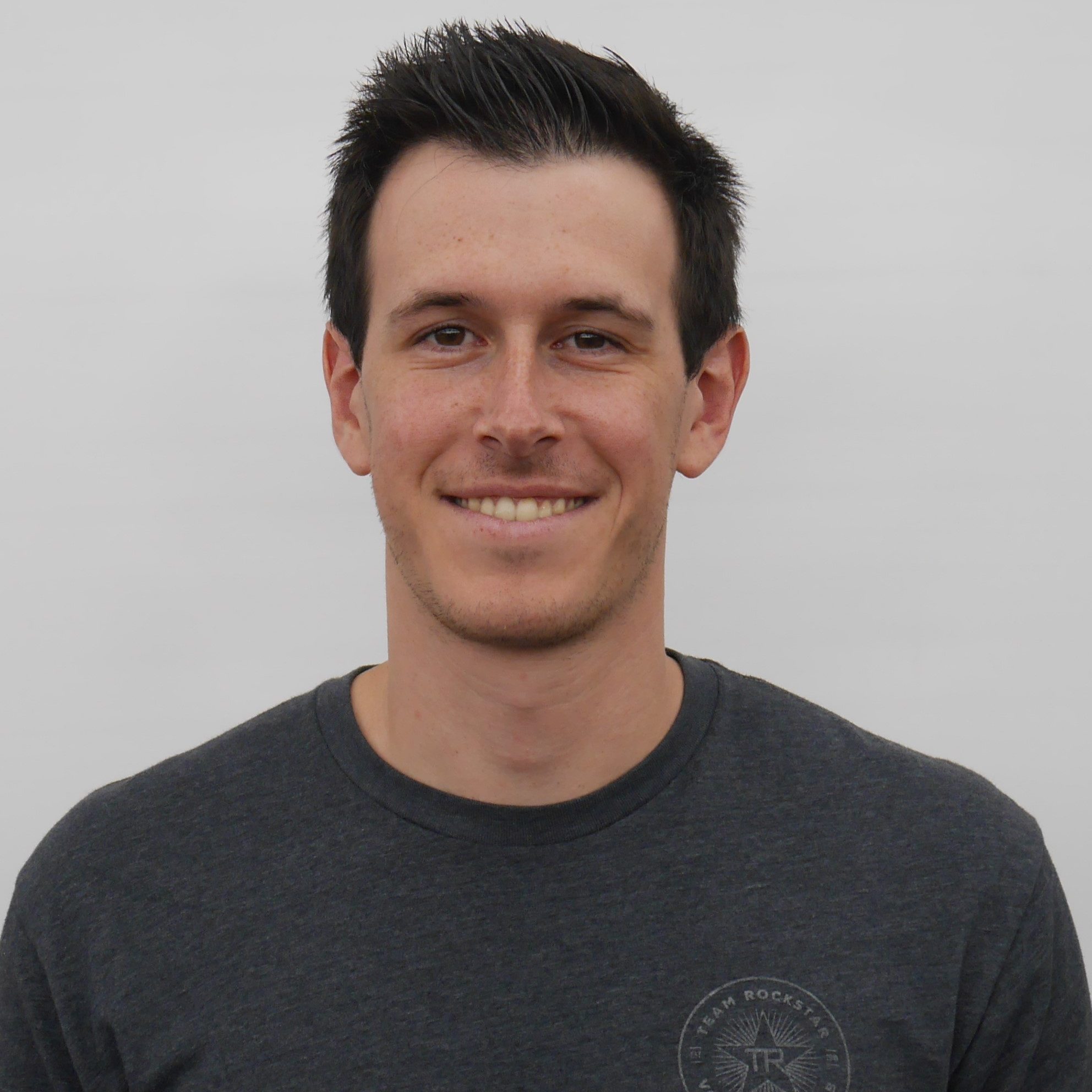 Remi Pourrat
Remi Pourrat is from Cannes, France. For 7 years, he has served in both the role of head coach and assistant coach for the most prominent boy's club in France, AS Cannes Volley Ball, developing players between the ages of 11 – 20 years. Additionally, he has coached within the French National Team development pipeline, from 2013 – 2016 winning the French Boy's Championship in 2013. In 2016 he served as an assistant coach to the Under-18 boy's junior national team. In 2014 – 2015, he was an assistant coach of Le Cannet Women's Volleyball Team, winning the French Cup for the first time in history, and runner up of the French super league. In 2015, he interned for 2 weeks with the USA Women's Volleyball team during training camp, and in 2016 with the Germany Women's Volleyball team. As a player, Remi was part of the Under-21 French Championship team in 2010. He moved to the US 2 years ago and played on the LBCC men's volleyball team in 2017/2018 leading the team as a captain to a 20-1 record. In the US, he coached at Peak Volleyball Academy with Alfred Reft, head coached the boy's 13s and assisted with the 17s and 18s here at Team Rockstar Volleyball. Since 2018 Remi is assisting the LBCC men's volleyball team, winning the 2019 CCCAA State Championship. He is also now a Volunteer Assistant Coach for the Women's Volleyball program at Cal State Long Beach, and an Assistant Coach at LBVC with the 15s Gold.
rem-ten06@hotmail.fr / 714-697-3108
arsato27@yahoo.com / 818-404-3009
Lindsey Lampert
Lindsey Lampert has been with Mizuno Long Beach since its start in 1993. She earned a scholarship as a middle blocker to the University of San Diego where she was named to the WCC team during her junior and senior seasons. Lindsey has almost 15 years of coaching experience at both the high school and club levels. Lindsey has been the Director of the Beach Babes program for the past 5 years. In addition to coaching, Lindsey also provides administrative support to both Mizuno and Team Rockstar, as well as runs the social media for both clubs. Lindsey is married to fellow coach, Alec Gilliland, and they have 3 kids, Jace (8), Max (5), and Jordan (2).
lindseylampert@hotmail.com / 562-756-0501