At Mizuno Long Beach tryouts, players will be evaluated based on skill level, work ethic, and attitude. Following the tryout, players will be offered a spot on a team or asked to come back for call-back (2nd tryout at no cost) for a re-evaluation. Players do not need to attend multiple tryouts unless asked to by a coach.
In addition to tryouts, we are offering PRE-TRYOUT clinics in the weeks leading up to tryouts. These clinics give players extra exposure and the opportunity to participate in drills similar to those at tryouts.
An SCVA Tryout Membership is required for tryout. This membership will be available to pre-purchase in July 2023.
Following tryouts, this membership can be upgraded to full membership and will be required to join a specific club.
---
When purchasing membership for a player that is a minor (DOB on or after 7/1/2004) take the following steps.
Create or sign in to a household account in the name of a parent/legal guardian when you click on the link to membership--https://www.sportsengine.com/
To purchase Tryout Membership go to the following link: Tryout Membership
Full membership can also be purchased at this time at the following link: SCVA Membership
On "Who Is This For" click Add Child or click the name of the child if already in the list of people in the household account.
Add and verify player's information to buy the membership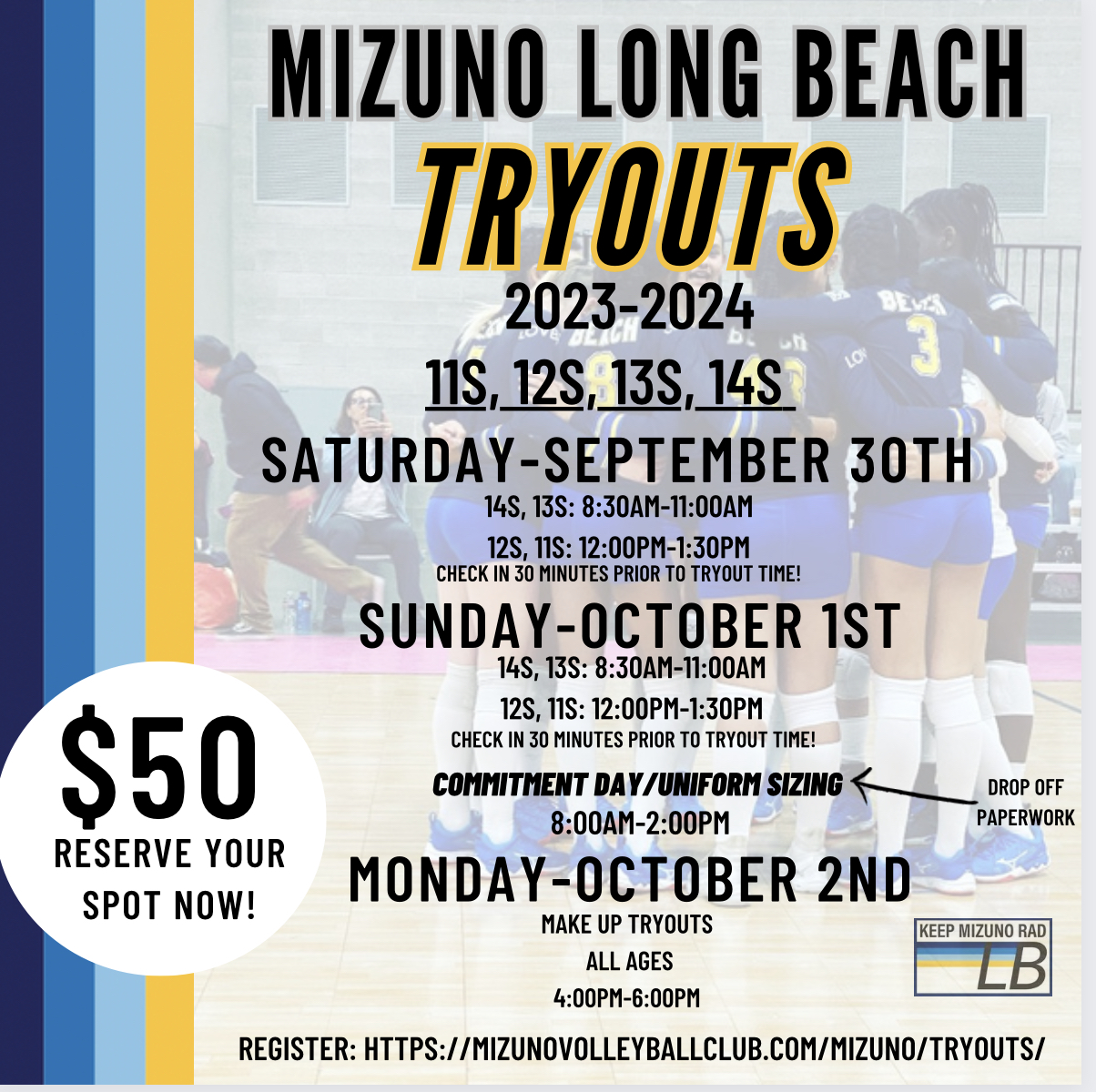 TRYOUTS 2023-2024 SEASON
Cost $50
Saturday, September 30th
14's & 13's: 8:30-11am
12's & 11's: 12-1:30pm
Sunday, October 1st
14's & 13's: 8:30-11am
12's & 11's: 12-1:30pm
COMMITMENT DAY/UNIFORM SIZING (Turn in Paperwork) 8am-2pm
Monday, October 2nd
Make up Tryouts for all ages
4:00pm-6:00pm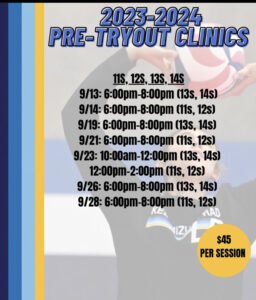 2023-24 TRYOUTS
Tryouts for 15u through 18u age groups:
Open on July 22, 2023
July 23 is the first day players may be sized for uniforms
Tryout for 14 and under (10u/11u/12u/13u/14u) age groups:
Open on September 30, 2023
October 3 is the first day players may be sized for uniforms
Practices start dates are TBD.